Overview
Dr. Huang is a Professor and ARC Future Fellow in School of ITEE, The University of Queensland. She received her BSc degree from Department of Computer Science, Tsinghua University, China, and her PhD in Computer Science from School of ITEE, The University of Queensland in 2001 and 2007 respectively. Dr. Huang's research interests mainly include multimedia indexing and search, social data analysis and knowledge discovery. She has published 200+ papers in prestigious venues, and is currently an Associate Editor of The VLDB Journal, ACM Transactions on Information Systems (TOIS), Pattern Recognition Journal, etc and also a member of the VLDB Endowment Board of Trustees.
Dr. Huang has received 2016 Chris Wallace Award from Computing Research and Education (CORE) Australasia for a notable breakthrough or a contribution of particular significance in Computer Science, and Women in Technology (WiT) Infotech Research Award 2014, Queensland. She was also a recipient of the Excellence in Higher Degree by Research Supervision Award, University of Queensland, 2018. Dr. Huang is the Data Science Discipline Leader, UQ.
Research Interest
Big Database Management: Data quality; Data linkage and fusion; Indexing structures; Query processing; Dimensionality reduction; spatio-temporal data management
Machine Learning: Few-shot Learning; Zero-shot Learning; Domain adaptation; Adversarial learning; Graph learning
Multimedia Search: Visual content (image and videos) understanding and analysis; Multimedia indexing and retrieval; Ranking and recommendation; Visual question answering;
Information systems: Privacy-aware information retrieval; cross-modal retrieval; Heterogeneous data fusion; Knowledge distillation
Social Media Analytics: Event detection and monitoring; User behaviour modelling and prediction; Social interactions analysis; Web data mining
For Prospective Students
We are always looking for highly motivated Ph.D students. The research topics include multimedia, computer vision, spatial&temporal database, and knowledge discovery. The University of Queensland ranks in the top 50 as measured by the Performance Ranking of Scientific Papers for World Universities. The University also ranks 47 in the QS World University Rankings, 52 in the US News Best Global Universities Rankings, 60 in the Times Higher Education World University Rankings and 55 in the Academic Ranking of World Universities.
Honours and Master thesis project students from UQ are also welcome.
Selected Journals
Y Luo, Z. Wang, Z. Chen, Z. Huang, M. Baktashmotlagh. "Progressive Graph Learning for Open-Set Domain Adaptation". IEEE Transactions on Pattern Analysis and Machine Intelligence (PAMI) 45(9): 11240-11255, 2023
T. Niu, S. Dong, Z. Chen, X. Luo, Z. Huang, S. Guo, X. Xu. "A multi-layer memory sharing network for video captioning". Pattern Recognit (PR) 136: 109202, 2023
T. Chen, H. Yin, J. Ren, Z. Huang, X. Zhang and H. Wang. "Uniting Heterogeneity, Inductiveness, and Efficiency for Graph Representation Learning". IEEE Transactions on Knowledge and Data Engineering 35(2): 2103-2117, 2023
M. Imran, H. Yin, T. Chen, Z. Huang, K. Zheng. "DeHIN: A Decentralized Framework for Embedding Large-scale Heterogeneous Information Networks". IEEE Transactions on Knowledge and Data Engineering 35(4): 3645-3657, 2023
Y. Luo, Z. Huang, H. Chen, Y. Yang, H. Yin, M. Baktashmotlagh. "Interpretable Signed Link Prediction With Signed Infomax Hyperbolic Graph". IEEE Transactions on Knowledge and Data Engineering 35(4): 3991-4002, 2023
P. Zhang, G. Bai, H. Yin, Z. Huang. "Proactive Privacy-preserving Learning for Cross-modal Retrieval". ACM Transactions on Information Systems (TOIS) 41(2): 35:1-35:23, 2023
J. Duan, P. Zhang, R. Qiu, Z. Huang. "Long short-term enhanced memory for sequential recommendation". World Wide Web: 1-23, 2022
M. Imran, H. Yin, T. Chen, Z. Huang, K. Zheng. "DeHIN: A Decentralized Framework for Embedding Large-scale Heterogeneous Information Networks". IEEE Transactions on Knowledge and Data Engineering: 2022
Y. Luo, Z. Huang, H. Chen, Y. Yang, H. Yin, M. Baktashmotlagh. "Interpretable signed link prediction with signed infomax hyperbolic graph". IEEE Transactions on Knowledge and Data Engineering: 2021
R. Qiu, Z. Huang, T. Chen, H. Yin. "Exploiting positional information for session-based recommendation". ACM Transactions on Information Systems (TOIS): 40(2):1-24, 2021
T. Chen, H. Yin, X. Zhang, Z. Huang, Y. Wang, M. Wang. "Quaternion Factorization Machines: A Lightweight Solution to Intricate Feature Interaction Modeling". IEEE Transactions on Neural Networks and Learning Systems: 2021
Y. Li, T. Chen, Z. Huang. "Attribute-aware explainable complementary clothing recommendation". World Wide Web 24: 1885–190, 2021
T. Chen, H. Yin, J. Ren, Z. Huang, X. Zhang and H. Wang, "Uniting Heterogeneity, Inductiveness, and Efficiency for Graph Representation Learning" in IEEE Transactions on Knowledge and Data Engineering: 2021
S. Ji, X. Li, Z. Huang, E. Cambria, "Suicidal ideation and mental disorder detection with attentive relation networks". Neural Comput & Applic: 1-11, 2021
P. Zhang, Y. Luo, Z. Huang, X. Xu, J. Song, "High-order nonlocal Hashing for unsupervised cross-modal retrieval". World Wide Web 24(2):563-83, 2021
P. Zhang, Y. Li, Z. Huang and X. Xu, "Aggregation-Based Graph Convolutional Hashing for Unsupervised Cross-Modal Retrieva," in IEEE Transactions on Multimedia: 24:466-79, 2021
S. Ji, S. Pan, X. Li, E. Cambria, G. Long and Z. Huang, "Suicidal Ideation Detection: A Review of Machine Learning Methods and Applications". IEEE Transactions on Computational Social Systems, 8(1): 214-226, 2021
J. Li, K. Lu, Z. Huang, and H. T. Shen. "On Both Cold-Start and Long-Tail Recommendation with Social Data". IEEE Transactions on Knowledge and Data Engineering (TKDE), 33(1): 194-208, 2021
P. Zhang, Y. Luo, Z. Huang, X. Xu, and J. Song. "High-order nonlocal Hashing for unsupervised cross-modal retrieval". World Wide Web 24(2):563-583, 2021
L. Peng, Y. Yang, Z. Wang, Z. Huang, and H. T. Shen, "MRA-Net: Improving VQA via Multi-modal Relation Attention Network". IEEE Transactions on Pattern Analysis and Machine Intelligence (PAMI). (accepted)
X. Ren, H. Yin, T. Chen, H. Wang, N. Huang, Z. Huang, and X. Zhang, "CRSAL: Conversational Recommender Systems with Adversarial Learning". ACM Transactions on Information Systems. 38(4): 34:1-34:40, 2020
R. Qiu, Z. Huang, J. Li, H. Yin, "Exploiting Cross-Session Information for Session-based Recommendation with Graph Neural Networks". ACM Transactions on Information Systems. 38(3): 22:1-22:23, 2020
J. Li, K. Lu, Z. Huang, L. Zhu, and H. T. Shen, "Transfer Independently Together: A Generalized Framework for Domain Adaptation". IEEE Trans. Cybernetics 49(6): 2144-2155 (2019)
X. Luo, P. Zhang, Z. Huang,L. Nie, and X. Xu, "Discrete Hashing With Multiple Supervision". IEEE Trans. Image Processing 28(6): 2962-2975 (2019)
Z. Zhang, Z. Lai, Z. Huang, W. Wong, G. Xie, L. Liu, and L. Shao, "Scalable Supervised Asymmetric Hashing With Semantic and Latent Factor Embedding". IEEE Trans. Image Processing 28(10): 4803-4818 (2019)
Y. Yang, Y. Duan, X. Wang, Z. Huang, N. Xie and H. T. Shen, "Hierarchical Multi-Clue Modelling for POI Popularity Prediction with Heterogeneous Tourist Information". IEEE Transactions on Knowledge and Data Engineering (TKDE)31(4): 757-768 (2019)
J, Li, K. Lu, Z Huang, L. Zhu, and H. T. Shen, "Heterogeneous Domain Adaptation Through Progressive Alignment". IEEE Trans. Neural Netw. Learning Syst. 30(5): 1381-1391 (2019)
Z. Liu, Y. Yang, Z Huang, F. Shen, D. Zhang, and H. T. Shen, "Embedding and predicting the event at early stage". World Wide Web 22(3): 1055-1074 (2019)
H. Yin, W. Wang, L. Chen, X. Du, Q. Nguyen and Z. Huang. "Mobi-SAGE-RS: A sparse additive generative model-based mobile application recommender system". Knowledge Based Systems. 157:68-80, 2018
F. Shen, Y. Xu, L Liu, Y. Yang, Z. Huang, and H. T. Shen, "Unsupervised Deep Hashing with Similarity-Adaptive and Discrete Optimization". IEEE Transactions on Pattern Analysis and Machine Intelligence (PAMI) 40(12): 3034-3044, 2018
Y. Luo, Y. Yang, F. Shen, Z. Huang, P. Zhou, and H. T. Shen, "Robust Discrete Code Modeling for Supervised Hashing". Pattern Recognition 75: 128-135, 2018
L. Zhu, Z. Huang, Z. Li, L. Xie, and H. T. Shen, "Exploring Auxiliary Context: Discrete Semantic Transfer Hashing for Scalable Image Retrieval". IEEE Transactions on Neural Networks and Learning Systems (TNNLS) 29(11): 5264-5276, 2018
X. Du, H. Yin, Z. Huang, Y. Yang, and X. Zhou, "Exploiting detected visual objects for frame-level video filtering". World Wide Web 21(5): 1259-1284, 2018
H. Cai, V. Zheng, F. Zhu, K. Chang, and Z. Huang, "From Community Detection to Community Profiling". PVLDB 10(7): 817-828, 2017
C. Li, Z. Huang, Y. Yang, J. Cao, X. Sun, and H. T. Shen, "Hierarchical Latent Concept Discovery for Video Event Detection". IEEE Trans. Image Processing 26(5): 2149-2162, 2017
L. Yu, Z. Huang, F. Shen, J. Song, H. T. Shen, and X. Zhou, "Bilinear Optimized Product Quantization for Scalable Visual Content Analysis". IEEE Trans. Image Processing 26(10): 5057-5069, 2017
Y. Yang, F. Shen, Z. Huang, H. T. Shen, and X. Li, "Discrete Nonnegative Spectral Clustering". IEEE Transactions on Knowledge and Data Engineering (TKDE) 29(9):1834-1845, 2017
Y. Shao, K. Lei, L. Chen, Z. Huang, B. Cui, Z. Liu, Y. Tong, and J. Xu, "Fast Parallel Path Concatenation for Graph Extraction". IEEE Transactions on Knowledge and Data Engineering. 29(10): 2210-2222, 2017
L. Zhu, Z. Huang, X. Liu, X. He, J. Sun, and X. Zhou, "Discrete Multimodal Hashing With Canonical Views for Robust Mobile Landmark Search". IEEE Trans. Multimedia 19(9): 2066-2079, 2017
X. Li, L. Chang, K. Zheng, Z. Huang, and X. Zhou, "Ranking weighted clustering coefficient in large dynamic graphs". World Wide Web 20(5): 855-883, 2017
L. Yu, X. Sun, Z. Huang, "Robust Spatial-temporal Deep Model for Multimedia Event Detection". Neurocomputing 213: 48-53, 2016
L. Yu, Y. Yang, Z. Huang, P. Wang, J. Song, H. T. Shen, "Web Video Event Recognition by Semantic Analysis from Ubiquitous Documents". IEEE Transactions on Image Processing 25(12): 5689-5701, 2016
J. Song, H. T. Shen, J. Wang, Z. Huang, N. Sebe, J. Wang, "A Distance-Computation-Free Search Scheme for Binary Code Databases". IEEE Transactions on Multimedia 18(3): 484-495, 2016
L. Yu, Z. Huang, J. Cao, H. T. Shen, "Scalable Video Event Retrieval by Visual State Binary Embedding". IEEE Transactions on Multimedia 18(8): 1590-1603, 2016
H. Yin, B. Cui, X. Zhou, Weiqing Wang, Z. Huang, Shazia W. Sadiq, "Joint Modeling of User Check-in Behaviors for Real-time Point-of-Interest Recommendation". ACM Transactions on Information Systems. 35(2): 11:1-11:44, 2016
H. Cai, Z. Huang, D. Srivastava, and Q. Zhang, "Indexing Evolving Events from Tweet Streams". IEEE Transactions on Knowledge and Data Engineering (TKDE), 27(11): 3001-3015, 2015
X. Li, H. Cai, Z. Huang, Y. Yang and X. Zhou, "Social event identification and ranking on Flickr", World Wide Web 18(5):1219-1245, 2015
X. Lian, L. Chen, and Z. Huang, "Keyword Search Over Probabilistic RDF Graphs". IEEE Transactions on Knowledge and Data Engineering, 27(5): 1246-1260, 2015.
N. Xu, B. Cui, Lei Chen, Z. Huang, and Y. Shao, "Heterogeneous Environment Aware Streaming Graph Partitioning", IEEE transactions on Knowledge and Data Engineering (TKDE), 27(6): 1560-1572, 2015
J. Song, Y. Yang, X. Li, Z. Huang, and Y. Yang, "Robust Hashing with Local Models for Effective Similarity Search". IEEE Transactions on Systems, Man, and Cybernetics - PART B: Cybernetics, 44(7): 1225-1236, 2014.
J. Liu, Y. Yang, Z. Huang, Y. Yang and H. T. Shen, "On the Influence Propagation of Web Videos". IEEE transactions on Knowledge and Data Engineering, 26(8): 1961-1973, 2014.
E. Belisle, Z. Huang, S. Le Digabel and A. Gheribi, "Evaluation of machine learning interpolation techniques for prediction of physical properties". Computational Materials Science, 98:170-177, 2014
J. Song, Y. Yang, Z. Huang, H. T. Shen and J. Luo, "Effective Multiple Feature Hashing for Large-scale Near-duplicate Video Retrieval". IEEE Transactions on Multimedia, 5(8): 1997-2008, 2013.
J. Liu, Z. Huang, H. Cai, H. T. Shen, C. W. Ngo and W. Wang, "Near-duplicate Video Retrieval: Current Research and Future Trends". ACM Computing Surveys, 45(4):44, 2013
X. Zhu, Z. Huang, H. Cheng, J. Cui and H. T. Shen, "Sparse Hashing for Fast Multimedia Search". ACM Transactions on Information Systems, 31(2): 9, 2013.
Y. Yang, J. Song, Z. Huang, Z. Ma, N. Sebe and A. G. Hauptmann, "Multi-Feature Fusion via Hierarchical Regression for Multimedia Analysis". IEEE Transactions on Multimedia (TMM), 15(3): 572-581, 2013.
Z. Huang, J. Liu, B. Cui and X. Du, "Gram-based String Paradigm for Efficient Video Subsequence Search". IEEE Transactions on Multimedia, 15(3): 608-620, 2013.
X. Zhu, Z. Huang, J. Cui, and H. T. Shen, "Video-to-Shot Tag Propagation by Graph Sparse Group Lasso". IEEE Transactions on Multimedia, 15(3): 633-646, 2013.
Y. Han, Z. Xu, Z. Ma and Z. Huang, "Image classification with manifold learning for out-of-sample data". Signal Processing, 93(8): 2169-2177, 2013.
Y. Yang, Z. Huang, Y. Yang, H. T. Shen and J. Luo, "Local Image Tagging via Graph Regularized Joint Group Sparsity". Pattern Recognition, 46(5): 1358-1368, 2013.
X. Zhu, Z. Huang, Y. Yang, H. T. Shen, C. Xu and J. Luo, "Self-taught Dimensionality Reduction on the High-dimensional Small-sized Data". Pattern Recognition, 46(1): 215-229, 2013.
K. Zheng, Z. Huang, A. Zhou and X. Zhou, "Discovering the Most Influential Sites over Uncertain Data: A Rank Based Approach". IEEE Transactions on Knowledge and Data Engineering, 24(12): 2156-2169, 2012.
X. Zhu, Z. Huang, H. T. Shen, J Cheng and C Xu, "Dimensionality Reduction by Mixed Kernel Canonical Correlation Analysis". Pattern Recognition, 45(8): 3003-3016, 2012.
X. Zhang, Z. Huang, H. T. Shen and Y. Yang and Z. Li, "Automatic Tagging by Exploring Tag Information Capability and Correlation". World Wide Web Journal (WWWJ), 15(3): 233-256, 2012.
Z. Zhao, B. Cui, G. Cong, Z. Huang, and H. T. Shen, "Extracting Representative Motion Flows for Effective Video Retrieval". Multimedia Tools and Applications (MTAP), 58(3): 687-711, 2012.
J. Liu, Z. Huang, H. T. Shen and B. Cui, "Correlation-based Retrieval for Heavily Changed Near-duplicate Videos". ACM Transactions on Information Systems, 29(4), 2011
Y. Yang, Z. Huang, H. T. Shen and X. Zhou, "Mining Multi-tag Association for Image Tagging". World Wide Web Journal (WWWJ), 14(2): 133-156, 2011.
Q. Xie, Z. Huang, H. T. Shen, X. Zhou and C. Pang, "Quick Identification of Near-duplicate Video Sequences with Cut Signature". World Wide Web Journal (WWWJ), 15(3): 355-382, 2011.
J. Shao, H. T. Shen, Z. Huang and X. Zhou, "Exploring Distributional Discrepancy for Multi-dimensional Point Set Retrieval". IEEE Transactions on Multimedia (TMM), 13(1): 71-81, 2011.
Z. Huang, H. T. Shen, J. Shao, B. Cui and X. Zhou, "Practical Online Near-duplicate Subsequence Detection for Continuous Video Streams". IEEE Transactions on Multimedia, 12(5): 386-398, 2010.
Z. Huang, B. Hu, H. Cheng, H. T. Shen, H. Liu and X. Zhou, "Mining Near-duplicate Graph for Cluster-based Reranking of Web Video Search Results". ACM Transactions on Information Systems, 28(4), 2010.
Z. Huang, H. T. Shen, J. Shao, X. Zhou and B. Cui, "Bounded Coordinate System Indexing for Real-time Video Clip Search". ACM Transactions on Information System, 27(3), 2009.
H. T. Shen, S. Jiang, K.-L. Tan, Z. Huang and X. Zhou, "Speed Up Interactive Image Retrieval". VLDB Journal, 18(1): 329-343, 2009.
H. T. Shen, J. Shao, Z. Huang and X. Zhou, "Effective and Efficient Query Processing for Video Subsequence Identification", IEEE Transactions on Knowledge and Data Engineering (TKDE), 21(3): 321-334, 2009.
Z. Huang, H. T. Shen, and X. Zhou, "Localized Co-occurrence Model for Fast Approximate Search in 3D Structure Databases". IEEE Transactions on Knowledge and Data Engineering (TKDE), 20(4): 519-531, 2008.
J. Shao, Z. Huang, H. T. Shen, X. Zhou, E.-P. Lim and Y. Li, "Batch Nearest Neighbor Search for Video Retrieval". IEEE Transactions on Multimedia (TMM), 10(3): 409-420, 2008.

Selected Conference Papers

A. Zhu, P. Zhang, Y. Zhang, Z. Huang, J. Shao. "Abstract then Play: A Skill-centric Reinforcement Learning Framework for Text-based Games". ACL (Findings):13225-13236, 2023
Y. Luo, Z. Chen, Z. Wang, X. Yu, Z. Huang, M. Baktashmotlagh. "Exploring Active 3D Object Detection from a Generalization Perspective". ICLR, 2023
Z. Wang, Y. Luo, Z. Huang, M. Baktashmotlagh. "FFM: Injecting Out-of-Domain Knowledge via Factorized Frequency Modification". WACV: 4124-4133, 2023
L. Qu, N. Tang, R. Zheng, Q. Nguyen, Z. Huang, Y. Shi, H. Yin. "Semi-decentralized Federated Ego Graph Learning for Recommendation". WWW: 339-348, 2023
T. Chen, H. Yin, J. Ren, Z. Huang, X. Zhang, H. Wang. "Uniting Heterogeneity, Inductiveness, and Efficiency for Graph Representation Learning". ICDE: 1533-1534, 2022
R. Qiu, Z. Huang, H. Yin. "Beyond Double Ascent via Recurrent Neural Tangent Kernel in Sequential Recommendation". ICDM: 428-437, 2022
Z. Wang, Y. Luo, P. Zhang, S. Wang, Z. Huang. "Discovering Domain Disentanglement for Generalized Multi-Source Domain Adaptation". ICME: 1-6, 2022
F. Xie, Y. Zhang, C. Yan, S. Li, L. Bu, K. Chen, Z. Huang, G. Bai. "Scrutinizing Privacy Policy Compliance of Virtual Personal Assistant Apps". ASE: 90:1-90:13, 2022
P. Zhang, G. Bai, Z. Huang, X. Xu. "Machine Unlearning for Image Retrieval: A Generative Scrubbing Approach". ACM Multimedia: 237-245, 2022
P. Zhang, Z. Huang, G. Bai, Xi. Xu. "IDEAL: High-Order-Ensemble Adaptation Network for Learning with Noisy Labels". ACM Multimedia: 325-333, 2022
P. Zhang, Z. Huang, X. Luo, P. Zhao. "Robust Learning with Adversarial Perturbations and Label Noise: A Two-Pronged Defense Approach". MMAsia: 23:1-23:7, 2022
Y. Chen, S. Wang, J. Liu, X. Xu, F. Hoog, Z. Huang. "Improved Feature Distillation via Projector Ensemble". NeurIPS, 2022
S. Zhang, H. Yin, T. Chen, Z. Huang, Q. Nguyen, L. Cui. "PipAttack: Poisoning Federated Recommender Systems for Manipulating Item Promotion". WSDM: 1415-1423, 2022
R. Qiu, Z. Huang, H. Yin, Z. Wang. "Contrastive learning for representation degeneration problem in sequential recommendation". WSDM 2022: 813-823
R. Qiu, Z. Huang, H. Yin. "Memory Augmented Multi-Instance Contrastive Predictive Coding for Sequential Recommendation". ICDM 2021: 519-528
Y. Chen, S. Wang, J. Lu, Z. Chen, Z. Zhang, Z. Huang. "Local Graph Convolutional Networks for Cross-Modal Hashing". ACM Multimedia 2021: 1921-1928
Z. Du, J. Li, K. Lu, L. Zhu, Z. Huang. "Learning Transferrable and Interpretable Representations for Domain Generalization". ACM Multimedia 2021: 3340-3349
P. Zhang, J. Duan, Z. Huang, H. Yin. "Joint-teaching: Learning to refine knowledge for resource-constrained unsupervised cross-modal retrieval". ACM Multimedia 2021: 1517-1525
R. Qiu, S. Wang, Z. Chen, H. Yin, Z. Huang. "Causalrec: Causal inference for visual debiasing in visually-aware recommendation". ACM Multimedia 2021: 3844-3852
X. Li, J. Li, L. Zhu, G. Wang, Z. Huang. "Imbalanced Source-free Domain Adaptation". ACM Multimedia 2021: 3330-3339
F. You, J. Li, L. Zhu, Z. Chen, Z. Huang "Domain adaptive semantic segmentation without source data". ACM Multimedia 2021: 3293-3302
Z. Chen, Y. Luo, S. Wang, R. Qiu, J. Li, Z. Huang, "Mitigating generation shifts for generalized zero-shot learning". ACM Multimedia 2021: 844-852
T. Chen, H. Yin, Y. Zheng, Z. Huang, Y. Wang, M. Wang, "Learning elastic embeddings for customizing on-device recommenders". SIGKDD 2021: 138-147
P. Zhang, Y. Li, Z. Huang, H. Yin, "Privacy protection in deep multi-modal retrieval". SIGIR 2021: 634-643
X. Ren, H. Yin, T. Chen, H. Wang, Z. Huang, K. Zheng, "Learning to ask appropriate questions in conversational recommendation". SIGIR 2021: 808-817
P. Zhang, Z. Huang, X. Xu, "Proactive Privacy-preserving Learning for Retrieval". AAAI 2021: 3369-3376
M. Imran, H. Yin, T. Chen, Z. Huang, X. Zhang and K. Zheng, "DDHH: A Decentralized Deep Learning Framework for Large-scale Heterogeneous Networks". ICDE 2021: 2033-2038
S. Zhang, H. Yin, T. Chen, Z. Huang, L. Cui, X. Zhang, "Graph embedding for recommendation against attribute inference attacks". the Web Conference 2021: 3002-3014
J. Alghamdi, Z. Huang, "Modeling Daily Crime Events Prediction Using Seq2Seq Architecture". ADC 2021: 192-203
Z. Chen, Z. Huang, J. Li, Z. Zhang, "Entropy-Based Uncertainty Calibration for Generalized Zero-Shot Learning". ADC 2021: 139-151
Z. Wang, Z. Huang and Y. Luo, "Human Consensus-Oriented Image Captioning". IJCAI 2021: 659-665
Z. Wang, Y. Luo, R. Qiu, Z. Huang, M. Baktashmotlagh, "Learning To Diversify for Single Domain Generalization". ICCV 2021: 834-843
Z. Chen, Y. Luo, R. Qiu, S. Wang, Z. Huang, J. Li, Z. Zhang. "Semantics disentangling for generalized zero-shot learning". ICCV 2021: 8712-8720
P. Zhang, Y. Li, Z. Huang, H. Yin. "Privacy Protection in Deep Multi-modal Retrieval". SIGIR 2021: 634-643
Y. Luo, Z. Huang, Z. Wang, Z. Zhang, and M. Baktashmotlagh. "Adversarial Bipartite Graph Learning for Video Domain Adaptation". ACM Multimedia 2020:19-27
Z. Chen, S. Wang, J. Li, and Z. Huang. "Rethinking Generative Zero-Shot Learning: An Ensemble Learning Perspective for Recognising Visual Patches". ACM Multimedia 2020: 3413-3421
Z. Wang, Y. Luo, Z. Huang, and M. Baktashmotlagh. "Prototype-Matching Graph Network for Heterogeneous Domain Adaptation". ACM Multimedia 2020: 2104-2112
M. Jing, J. Li, L. Zhu, K. Lu, Y. Yang, and Z. Huang. "Incomplete Cross-modal Retrieval with Dual-Aligned Variational Autoencoders". ACM Multimedia 2020: 3283-3291
Y. Luo, Z. Wang, Z. Huang, M. baktashmotlagh. "Progressive Graph Learning for Open-Set Domain Adaptation". ICML 2020: 6468-6478
R. Qiu, H. Yin, Z. Huang, and T. Chen. "GAG: Global Attributed Graph Neural Network for Streaming Session-based Recommendation". SIGIR 2020: 669-678
T. Chen, H. Yin, G. Ye, Z. Huang, Y. Wang, and M. Wang. "Try This Instead: Personalized and Interpretable Substitute Recommendation". SIGIR 2020: 891-900
S. Zhang, H. Yin, T. Chen, N. Huang, Z. Huang, and L. Cui. "GCN-Based User Representation Learning for Unifying Robust Recommendation and Fraudster Identification". SIGIR 2020: 689-698
Z. Wang Z. Huang, and Y. Luo. "Human Consensus-Oriented Image Captioning". IJCAI 2020: 659-665
Y. Luo, Z. Huang, Z. Zhang, Z. Wang, M. Baktashmotlagh, and Y. Yang. "Learning from the Past: Continual Meta-Learning with Bayesian Graph Neural Networks". AAAI 2020: 5021-5028
L. Guo, H. Yin, Q. Wang, B. Cui, Z. Huang, and L. Cui. "Group Recommendation with Latent Voting Mechanism". ICDE 2020:121-132
Q. Wang, H. Yin, T. Chen, Z. Huang, H. Wang, Y. Zhao, and N. Hung. "Next Point-of-Interest Recommendation on Resource-Constrained Mobile Devices". WWW 2020:906-916
Z. Chen, J. Li, Y. Luo, Z. Huang, and Y. Yang. "CANZSL: Cycle-Consistent Adversarial Networks for Zero-Shot Learning from Natural Language". WACV 2020, 874-883
Z. Wang, Z. Huang, and Y. Luo. "PAIC: Parallelised Attentive Image Captioning". ADC 2020:16-28 (Best Paper Award)
Y. Luo, Z. Huang, Z. Zhang, Z. Wang, J. Li and Y. Yang. "Curiosity-driven Reinforcement Learning for Diverse Visual Paragraph Generation". ACM Multimedia 2019: 2341-2350
L. Peng, Y. Yang, Z. Wang, X. Wu and Z. Huang. "CRA-Net: Composed Relation Attention Network for Visual Question Answering". ACM Multimedia 2019: 1202-1210
J. Li, M. Jing, K. Lu, L. Zhu, Y. Yang and Z. Huang. "Alleviating Feature Confusion for Generative Zero-shot Learning". ACM Multimedia 2019: 1587-1595
J. Li, E. Chen, Z. Ding, L. Zhu, K. Lu and Z. Huang. "Cycle-consistent Conditional Adversarial Transfer Networks". ACM Multimedia 2019: 747-755
R. Qiu, J. Li, Z. Huang, and H. Yin. "Rethinking the Item Order in Session-based Recommendation with Graph Neural Networks". CIKM 2019:579-588
Q. Wang, H. Yin, H. Wang, Q. Nguyen, Z. Huang and L Cui. "Enhancing Collaborative Filtering with Generative Augmentation". SIGKDD 2019: 548-556
J. Li, M. Jing, K. Lu, Z. Ding, L. Zhu and Z. Huang. "Leveraging the Invariant Side of Generative Zero-Shot Learning". CVPR 2019 (oral, accepted)
J. Li, M. Jing, K. Lu, Z. Ding, L. Zhu, Y. Yang and Z. Huang. "From Zero-Shot Learning to Cold-Start Recommendation". AAAI 2019:4189-4196
Y. Bin, C. Tao, Y. Yang, Z. Huang, J. Li, and H. T. Shen, "MR-NET: Exploiting Mutual Relation for Visual Relationship Detection". AAAI 2019:8110-8117
Z. Zhang, Y. Li, S. Li, G. Xie and Z. Huang. "SADIH: Semantic-Aware DIscrete Hashing" AAAI 2019: 5853-5860
Q. Wang, H. Yin, H. Wang and Z. Huang. "TSAUB: A Temporal-Sentiment-Aware User Behavior Model for Personalized Recommendation". ADC 2018:211-233 (Best Paper Award)
Y. Luo, Z. Wang, Z. Huang, Y. Yang, and C Zhao. "Coarse-to-Fine Annotation Enrichment for Semantic Segmentation Learning". CIKM 2018: 237-246
W. Wang, H. Yin, Z. Huang, X. Sun, and Q Nguyen, "Restricted Boltzmann Machine Based Active Learning for Sparse Recommendation". DASFAA (1) 2018:100-115
L. Liu, X. Du, L. Zhu, F. Shen and Z. Huang, "Discrete Binary Hashing Towards Efficient Fashion Recommendation". DASFAA (1) 2018:116-132
L. Liu, Y. Yang, M. Hu, X. Xu, F. Shen, N. Xie and Z. Huang, "Index and Retrieve Multimedia Data: Cross-Modal Hashing by Learning Subspace Relation". DASFAA (2) 2018:606-621
H. Yin, L. Zou, Q. Nguyen, Z. Huang, and X. Zhou, "Joint Event-Partner Recommendation in Event-Based Social Networks". ICDE 2018: 929-940
Y. Shao, K. Lei, L. Chen, Z. Huang, B. Cui, Z. Liu, Y. Tong, and J. Xu: "Fast Parallel Path Concatenation for Graph Extraction". ICDE 2018: 1753-1754
Q. Wang, H. Yin, Z. Hu, D. Lian, H. Wang and Z. Huang, "Neural Memory Streaming Recommender Networks with Adversarial Training". SIGKDD 2018: 2467-2475
X. Xu, J. Song, H. Lu, Y. Yang, F. Shen and Z. Huang. "Modal-adversarial Semantic Learning Network for Extendable Cross-modal Retrieval". ICMR 2018:46-54
B. Ke, J. Shao, Z. Huang, and H. T. Shen, "Feature Reconstruction by Laplacian Eigenmaps for Efficient Instance Search". ICMR 2018: 231-239
J. Li, L. Zhu, Z. Huang, K Lu and J. Zhao, "I read, I saw, I tell: Texts Assisted Fine-Grained Visual Classification". ACM Multimedia 2018: 663-671
Z. Wang, Y. Luo, Y Li, Z. Huang and H. Yin, "Look Deeper See Richer: Depth-aware Image Paragraph Captioning". ACM Multimedia 2018: 672-680
W. Wang, H. Yin, Z. Huang, Q. Wang, X. Du and Q Nguyen, "Streaming Ranking Based Recommender Systems". SIGIR 2018: 525-534
Y. Zhang, H. Yin, Z. Huang, X. Du, G. Yang and D. Lian, "Discrete Deep Learning for Fast Content-Aware Recommendation". WSDM 2018:717-726
X. Sun, Z. Huang, H. Yin, H. T. Shen, "An Integrated Model for Effective Saliency Prediction". AAAI 2017:274-281
L. Gao, P. Wang, J. Song, Z. Huang, Jie Shao, H. T. Shen, "Event Video Mashup: From Hundreds of Videos to Minutes of Skeleton". AAAI 2017: 1323-1330
C. Li, Y. Yang, J. Cao, and Z. Huang, "Jointly Modeling Static Visual Appearance and Temporal Pattern for Unsupervised Video Hashing". CIKM 2017: 9-17
P. Wang, L. Liu, C. Shen, Z. Huang, A. van den Hengel, and H. T. Shen, "Multi-attention Network for One Shot Learning". CVPR 2017: 6212-6220
C. Li, J. Cao, Z. Huang, and H. T. Shen, "Leveraging Weak Semantic Relevance for Complex Video Event Classification". ICCV 2017: 3667-3676
H. Cai, V. W. Zheng, P. Chen, F. Zhu, K. Chang and Z. Huang, "SocialLens: Searching and Browsing Communities by Content and Interaction". ICDE2017: 1397-1398
X. Xu, F. Shen, Y. Yang, J. Shao, and Zi Huang, "Transductive Visual-Semantic Embedding for Zero-shot Learning". ICMR 2017: 41-49
J. Cao, Z. Huang, and H. T. Shen, "Local Deep Descriptors in Bag-of-Words for Image Retrieval". ACM Multimedia (Thematic Workshops) 2017: 52-58
L. Zhu, Z. Huang, X. Chang, J. Song, and H. T. Shen, "Exploring Consistent Preferences: Discrete Hashing with Pair-Exemplar for Scalable Landmark Search". ACM Multimedia 2017: 726-734
J. Li, K. Lu, Z. Huang, and H. T. Shen, "Two Birds One Stone: On both Cold-Start and Long-Tail Recommendation". ACM Multimedia 2017: 898-906
Y. Bin, Y. Yang, J. Zhou, Z. Huang, and H. T. Shen, "Adaptively Attending to Visual Attributes and Linguistic Knowledge for Captioning". ACM Multimedia 2017: 1345-1353
G. Hu, J. Shao, F. Shen, Z. Huang, and H. T. Shen, "Unifying Multi-Source Social Media Data for Personalized Travel Route Planning". SIGIR 2017: 893-896
Z. Liu, Y. Yang, Z. Huang, F. Shen, D. Zhang, H. T. Shen, "Event Early Embedding: Predicting Event Volume Dynamics at Early Stage". SIGIR 2017: 997-1000
Y. Duan, X. Wang, Y. Yang, Z. Huang, N. Xie, H. T. Shen, "POI Popularity Prediction via Hierarchical Fusion of Multiple Social Clues". SIGIR 2017: 1001-1004
X. Du, H. Yin, Z. Huang, Y. Yang, and X. Zhou, "Using Detected Visual Objects to Index Video Database". ADC 2016: 333-345 (Best Paper Award)
T. Yan, X. Xu, S. Guo, Z. Huang, and X. Wang, "Supervised Robust Discrete Multimodal Hashing for Cross-Media Retrieval". CIKM 2016: 1271-1280
P. Wang, L. Liu, C. Shen, Z. Huang, A. van den Hengel, and H. T. Shen, "What's Wrong with That Object? Identifying Images of Unusual Objects by Modelling the Detection Score Distribution". CVPR 2016: 1573-1581
H. Cai, Z. Huang, D. Srivastava, and Q. Zhang, "Indexing evolving events from tweet streams", ICDE 2016: 1538-1539
Y. Yang, F. Shen, Z. Huang, and H. T. Shen, "A Unified Framework for Discrete Spectral Clustering". IJCAI 2016: 2273-2279
H. Cai, Y. Yang, X. Li and Z. Huang, "What are Popular: Exploring Twitter Features for Event Detection, Tracking and Visualization". In Proceedings of 23rd ACM International Conference on Multimedia (ACM MM), 89-98, 2015.
J. Cao, Z. Huang and Y. Yang, "Spatial-aware Multimodal Location Estimation for Social Images". In Proceedings of 23rd ACM International Conference on Multimedia (ACM MM), 119-128, 2015.
H. Yin, B. Cui, Z. Huang, W. Wang, X. Wu and X. Zhou, "Joint Modeling of Users' Interests and Mobility Patterns for Point-of-Interest Recommendation". In Proceedings of 23rd ACM International Conference on Multimedia (ACM MM), 819-822, 2015
E. Bélisle, Z. Huang, and A. Gheribi, "Truth Discovery in Material Science Databases.", In Proceedings of ADC 2015: 269-280
H. Cai, Z. Tang, Y. Yang, and Z. Huang, "EventEye: Monitoring Evolving Events from Tweet Streams". In Proceedings of 22nd ACM International Conference on Multimedia (ACM MM), 747-748, 2014
P. Wang, Y. Yang, Z.Huang, J. Cao, and H. T. Shen, "WeMash: An Online System for Web Video Mashup". In Proceedings of 22nd ACM International Conference on Multimedia (ACM MM), 753-754, 2014
Y. Liu, J. Cui, Z. Huang, H. Li, and H. T. Shen. "SKLSH : An Efficient Index Structure for Approximate Nearest Neighbor Search". In Proceedings of 40th VLDB (PVLDB), 7(9): 745-756, 2014.
H. Yin, B. Cui, L. Chen, Z. Hu, and Z. Huang. "A Temporal Context-Aware Model for User Behavior Modeling in Social Media Systems". In Proceedings of 33rd ACM SIGMOD International Conference on Management of Data, 1543-1554, 2014
H. Cai, Z. Huang, X. Zhu, Q. Zhang, and X. Li. "Multi-Output Regression with Tag Correlation Analysis for Effective Image Tagging". In proceedings of 19th International Conferences on Databases Systems for Advanced Systems (DASFAA) (2) 2014: 31-46.
X. Li, H. Cai, Z. Huang, Y. Yang, and X. Zhou. "Spatio-temporal Event Modeling and Ranking". In Proceedings of 14th International Conference on Web Information System Engineering (WISE), 361-374, 2013. (Best Paper Award)
B. Luo and Z. Huang. "Imagilar: A Real-time Image Similarity Search System on Mobile Platform". In Proceedings of 14th International Conference on Web Information System Engineering (WISE), 535-538, 2013.
X. Zhu, Z. Huang, H. T. Shen and X. Zhao. "Linear Cross-Modal Hashing for Effective Multimedia Search". In Proceedings of 21st ACM International Conference on Multimedia (ACM MM), 143-152, 2013.
J. Song, Y. Yang, Y. Yang, Z. Huang and H. T. Shen. "Inter-Media Hashing for Large-scale Retrieval from Heterogeneous Data Sources". In Proceedings of 32nd International Conference on Management of Data (SIGMOD), 785-796, 2013.
J. Liu, Z. Huang, H. T. Shen, H. Cheng and Y. Chen. "Presenting Diverse Location Views with Real-time Near-duplicate Photo Elimination ". In Proceedings of 29th IEEE International Conference on Data Engineering (ICDE), pages 505-516, 2013.
X. Zhu, Z. Huang, and X. Wu. "Multi-view Visual Classification via a Mixed-norm Regularizer". In proceedings of 17th Pacific-Asia Conference on Knowledge Discovery and Data Mining (PAKDD), pages 520-531, 2013.
J. Cui, Z. Huang, B. Wang, and Y. Liu. "Near-optimal Partial Linear Scan for Nearest Neighbor search in high-dimensional space". In proceedings of 18th International Conferences on Databases Systems for Advanced Systems (DASFAA), pages 101-115, 2013.
S. Unankard, L. Chen, P. Li, S. Wang, Z. Huang, M. Sharaf, and X. Li (2012), On the Prediction of Re-tweeting Activities in Social Networks - a Report on WISE 2012 Challenge, WISE, 744-754, 2012. (CHAMPION: Data Mining Track)
J. Liu, Z. Huang, L. Chen, H. T. Shen, and Z. Yan. "Discovering and Ranking Areas of Interest with Geo-tagged Images and Check-ins". In Proceedings of 20th ACM International Conference on Multimedia (ACM MM), pages 589-598, 2012.
Y. Yang, Y. Yang, Z. Huang, J. Liu and Z. Ma. "Robust Cross-Media Transfer for Visual Event Detection". In Proceedings of 20th ACM International Conference on Multimedia (ACM MM), pages 1045-1048, 2012.
H. Cai, Z. Huang, J. Shao, and X Li. "Context Sensitive Tag Expansion with Information Inference". In proceedings of 17th International Conferences on Databases Systems for Advanced Systems (DASFAA), pages 440-454, 2012. (Best Paper Award)
J. Song, Y. Yang, Z. Huang, H. T. Shen, and R. Hong. "Multiple Feature Hashing for Real-time Large Scale Near-duplicate Video Retrieval". In Proceedings of 19th ACM International Conference on Multimedia (ACM MM), 423-432, 2011.
Y. Yang, Y. Yang, Z. Huang and H. T. Shen. "Transfer Tagging from Image to Video". In Proceedings of 19th ACM International Conference on Multimedia (ACM MM), 1137-1140, 2011.
X. Zhu, Z. Huang and H. T. Shen. "Video-to-Shot Tag Allocation by Weighted Sparse Group Lasso". In Proceedings of 19th ACM International Conference on Multimedia (ACM MM), 1501-1504, 2011.
Z. Huang, H. T. Shen, J. Liu and X. Zhou (2011). "Effective Data Co-Reduction for Multimedia Similarity Search". In Proceedings of 30th ACM SIGMOD International Conference on Management of Data (SIGMOD), pages 1021-1032, 2011.
Y. Yang, Y. Yang, Z. Huang, H. T. Shen and F. Nie. "Tag Localization with Spatial Correlations and Joint Group Sparsity". In Proceedings of IEEE Computer Vision and and Pattern Recognition (CVPR), pages 881-888, 2011.
Y. Yang, H. T. Shen, Z. Ma, Z. Huang and X. Zhou. "L21-Norm Regularized Discriminative Feature Selection for Unsupervised Learning". In Proceedings of the 22nd International Joint Conferences on Artificial Intelligence (IJCAI), 1589-1594, 2011.
X. Zhang, Z. Huang, H. T. Shen and Z. Li (2011). "Probabilistic Image Tagging with Tags Expanded by Text-based Search". In proceedings of 16th International Conferences on Databases Systems for Advanced Systems (DASFAA), pages 269-283, 2011.
J. Liu, Z. Huang, H. T. Shen, and X. Zhou (2011). "Efficient Histogram-based Similarity Search in Ultra-high Dimensional Space". In proceedings of 16th International Conferences on Databases Systems for Advanced Systems (DASFAA), pages 1-15, 2011.
Q. Xie, Z. Huang, H. T. Shen, X. Zhou and C. Pang (2010). "Efficient and Continuous Near-duplicate Video Detection". In proceedings of 12th International Asia-Pacific Web Conference (APWEB), pages 260-266, 2010. (Best Paper Award)
R. Cheng, Z. Huang, H. T. Shen and X. Zhou. "Interactive Near-Duplicate Video Retrieval and Detection". In Proceedings of 17th ACM International Conference on Multimedia (ACM MM), pages 1001-1002, 2009. (demo)
H. T. Shen, Z. Huang, J. Cao and X. Zhou (2009). "High-dimensional indexing with oriented cluster representation for multimedia database". In Proceedings of ITEE International Conference on Multimedia & Expo (ICME), pages 1628-1631, 2009.
Z. Huang, H. T. Shen, D. Song, X. Li and S. Rueger (2009). "Dimension-specific Search for Multimedia Retrieval". In proceedings of 14th International Conferences on Databases Systems for Advanced Systems (DASFAA), pages 693-698, 2009.
Z. Huang, L. Wang, H. T. Shen, J. Shao and X. Zhou, "Online Near-Duplicate Video Clip Detection and Retrieval: An Accurate and Fast System". In Proceedings of 25th IEEE International Conference on Data Engineering (ICDE), pages 1511-1514, 2009.
Z. Huang, H. T. Shen, J. Shao, S. Rueger and X. Zhou (2008). "Locality Condensation: A New Dimensionality Reduction Method for Image Retrieval". In Proceedings of 16th ACM International Conference on Multimedia (ACM MM), pages 219-228, 2008.
J. Shao, Z. Huang, H. T. Shen, J. Shen and X. Zhou (2008). "Distribution-based Similarity Measures for Multi-dimensional Point Set Retrieval Applications". In Proceedings of 16th ACM International Conference on Multimedia (ACM MM), pages 429-438, 2008.
R. Hu, S. Rueger, D. Song, H. Liu, and Z. Huang (2008). "Dissimilarity Measures for Content-based Image Retrieval". In Proceedings of ITEE International Conference on Multimedia & Expo (ICME), pages 1365-1368, 2008.
H. T. Shen, X. Zhou, Z. Huang, and J. Shao, "Statistical Summarization of Content Features for Fast Near-duplicate Video Detection". In Proceedings of 15th ACM International Conference on Multimedia (ACM MM), pages 164-165, 2007. (demo).
H. T. Shen, X. Zhou, Z. Huang, J. Shao and E. Zhou, "UQLIPS: A Real-time Near-duplicate Video Clip Detection System", In Proceedings of 33rd VLDB, pages 1374-1377, 2007.
Z. Huang, H. T. Shen, X. Zhou, D. Song and S. Rueger, "Dimensionality Reduction for Dimension-specific Search". In Proceedings of 30th ACM SIGIR, pages 849-850, 2007.
J. Shao, Z. Huang, H. T. Shen, X. Zhou and Y. Li (2007). "Dynamic Batch Nearest Neighbour Search in Video Retrieval". In Proceedings of 23rd IEEE International Conference on Data Engineering (ICDE), pages 1395-1399, 2007.
H.T. Shen, B. C. Ooi, X. Zhou and Z. Huang (2005). "Towards effective indexing for large video sequence data", In Proceedings of 24th ACM SIGMOD International Conference on Management of Data (SIGMOD), pages 730-741, 2005.
ARC Discovery Project: Z. Huang and G. Bai "Responsible modelling respecting privacy, data quality, and green computing", Amount: $485,000 (2023-2025)
ARC Discovery Project: Z. Huang, "Deep Attribute-aware Hashing for Cross Retrieval", Amount: $262,000 (2019-2021)
University of Queensland Development Fellowship, "Deeply mining user online behaviour with social event influence" (2018 - 2021)
ARC Discovery Project: Z. Huang and H. Yin, "Monitoring Social Events for User Online Behaviour Analytics", Amount: $268,500 (2017-2019)
Advance Queensland Women's Academic Fund, 2016
ARC Discovery Project: X. Zhou, Z. Huang, S. Sadiq and D. Srivastava, "Declaration, Exploration, Enhancement and Provenance: The DEEP Approach to Data Quality Management Systems", Amount: $452,000 (2014-2016)
ARC Future Fellowship: Z. Huang, "Real-time Event Detection, Prediction, and Visualization for Emergency Response", Amount: $720,320 (2014-2017)
The University of Queensland: Z. Huang. ResTeach Grant. Amount: $41,000 (2012-2013)
ARC Australian Postdoctoral Fellowship (APD): Z. Huang, "Monitoring online topic evolvements with near-duplicate videos", Amount: $267,000 (2011-2013)
The University of Queensland, UQ Early Career Researcher Grant, Amount: $26,000 (2011)
The University of Queensland, ResTeach Grant, Amount: $35,000 (2010-2011)
Cross Disciplinary Projects
ARC Research Hub for Future Digital Manufacturing, Amount: $5M (2023-2027), Key personnel
ARC Training Centre in Predictive Breeding for Agricultural Futures, Amount: $5M (2023-2027), Key personnel
GRDC, Analytics for the Australian Grains Industry (AAGI), Amount: $12M (2023 - 2027)
Logan City Council, "Road Atlas: AI-power platform for automated road distress detection and asset management", Y. Luo and Z.Huang, Amount: $435,000 (2023 - 2026)
ARC Linkage Project, "Sewer Monitoring and Management in the Digital Era", D. Batstone, Z. Huang, et al., Amount: $880,000 (2022-2026)
Australian Academy of Technological Sciences and Engineering, "Developing a proof-of-concept self-contact tracing app to support epidemiological investigations and outbreak response" (Australia-Korea Joint Call for Joint Research Projects - ATSE Tech Bridge Grant), Z. Huang, et al., Amount: $128,500 (2022 - 2024)
ARC Centre of Excellence for Children and Families over the Life Course: Co-CI; Funding: $32.1 million over 7 years (media)
Excellence in Higher Degree by Research Supervision Award, University of Queensland, 2018 (media)
2016 Chris Wallace Award from Computing Research and Education (CORE) Australasia for a notable breakthrough or a contribution of particular significance in Computer Science
2014 Women in Technology (WiT) Infotech Research Award 2014, Queensland
Early Career Researcher Award, Faculty of Engineering, Architecture and Information Technology, The University of Queensland, 2011
Best Paper Award, 2018 Australasian database Conference
Best Paper Award, 2016 Australasian database Conference
Best Paper Award, the 14th International Conference on Web Information System Engineering (WISE 2013), 2013
Best Paper Award, the 17th International Conference on Database Systems for Advanced Applications (DASFAA 2012), 2012
Best Paper Award, 12th International Asia-Pacific Web Conference (APWeb), 2010
Steering Committee Member
International Conferences on Database Systems for Advanced Applications (2021 - )
Australasian Database Conferences (2022 - ), Chair
Editorial Board Member
ACM transactions on Information Systems (TOIS) (2021 - )
Pattern Recognition Journal (2021 - )
IEEE Transactions on Circuits and Systems for Video Technology (TCSVT) (2020 - )
Foundations and Trends® in Information Retrieval (2019 - )
VLDB Journal (2018 - )
Conference Chair (selected)
[PC Chair] The Web Conference 2025
[Plenary Chair] ACM Multimedia 2024
[PC Chair] ACM International Conference on Multimedia Retrieval (ICMR) 2023
[Demo Chair] ACM Multimedia 2023
[PC Chair] WISE: Web Information Systems Engineering 2022
[General Chair] ACM Multimedia Asia 2021
[PC Chair] The Conference on Information and Knowledge Management (CIKM) 2021
[Panel Chair] International Conference on Database Systems for Advanced Applications (DASFAA) 2021
[PC Chair] Australasian database Conference 2017
Other Committees
Member of the Australian Research Council (ARC) College of Experts (2022 - )
Member of the VLDB Endowment Board of Trustees (2021 - )
Committee Chair for CORE Conference rankings in the filed of Computer Vision and Multimedia Computation (2021)
Selection committee Chair for CORE Chris Wallace Award for Outstanding Research (2022 - )
Reviewer
Australian Research Council Discovery Projects
External Ph.D. and MSc. theses reviewer for many Universities in Australia and overseas
Regular reviewers for a number of Australian and international journals, conferences
Team members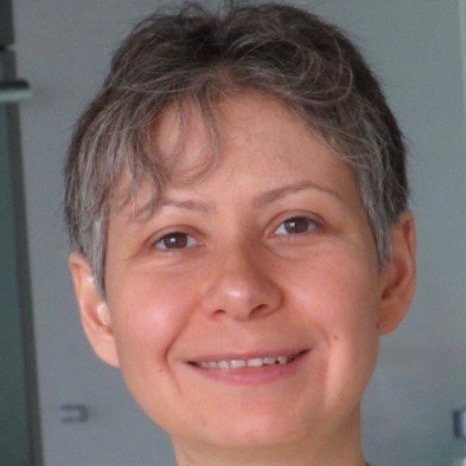 ARC Future Fellow
Senior Lecturer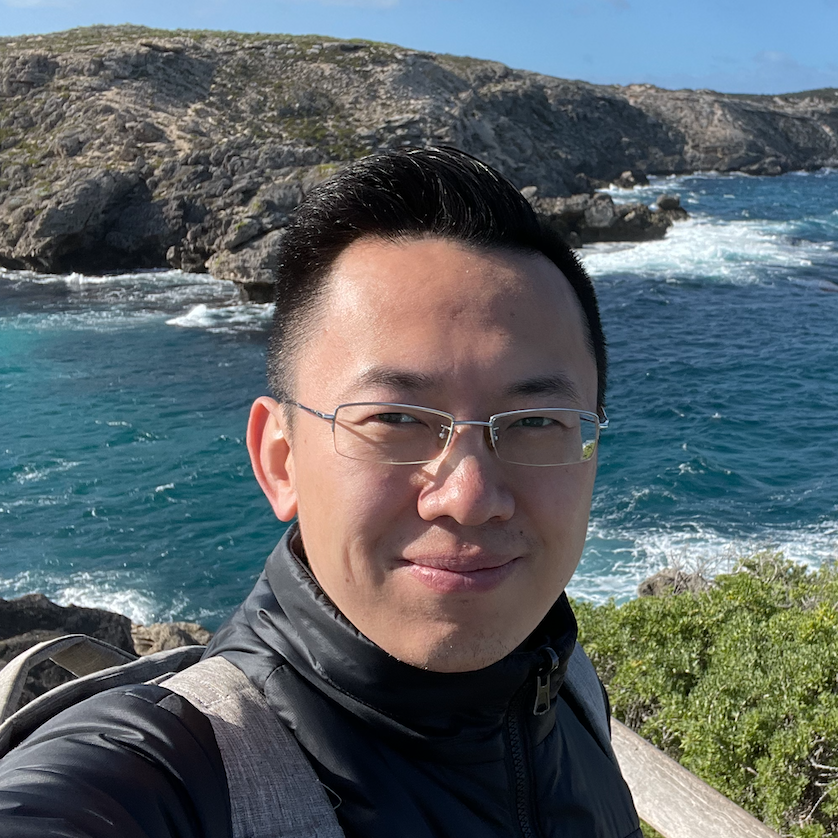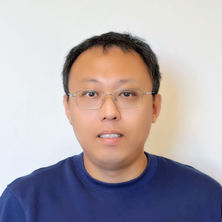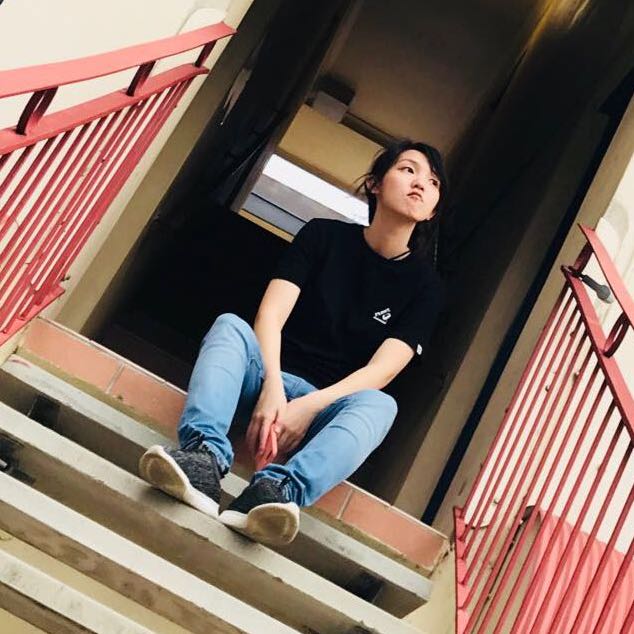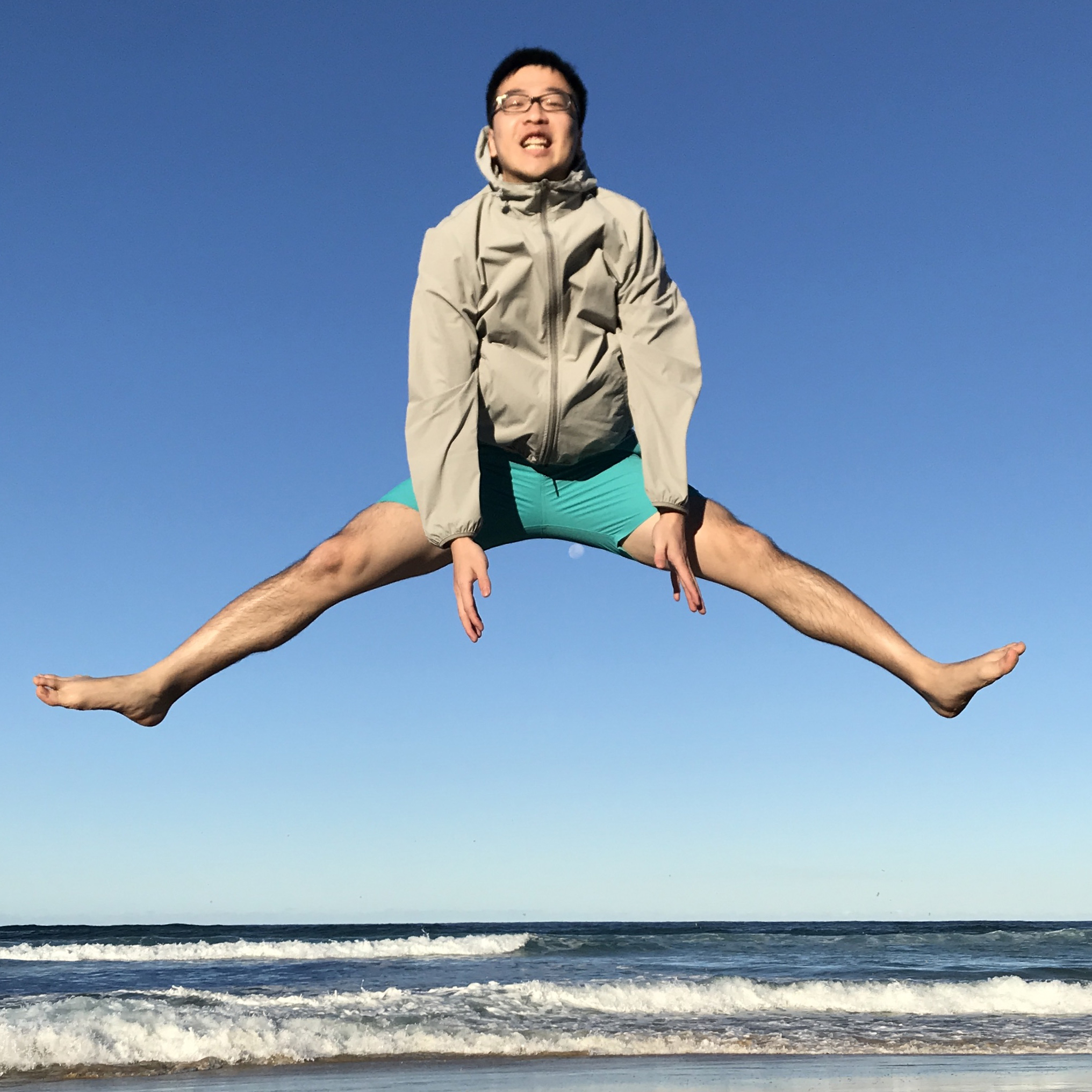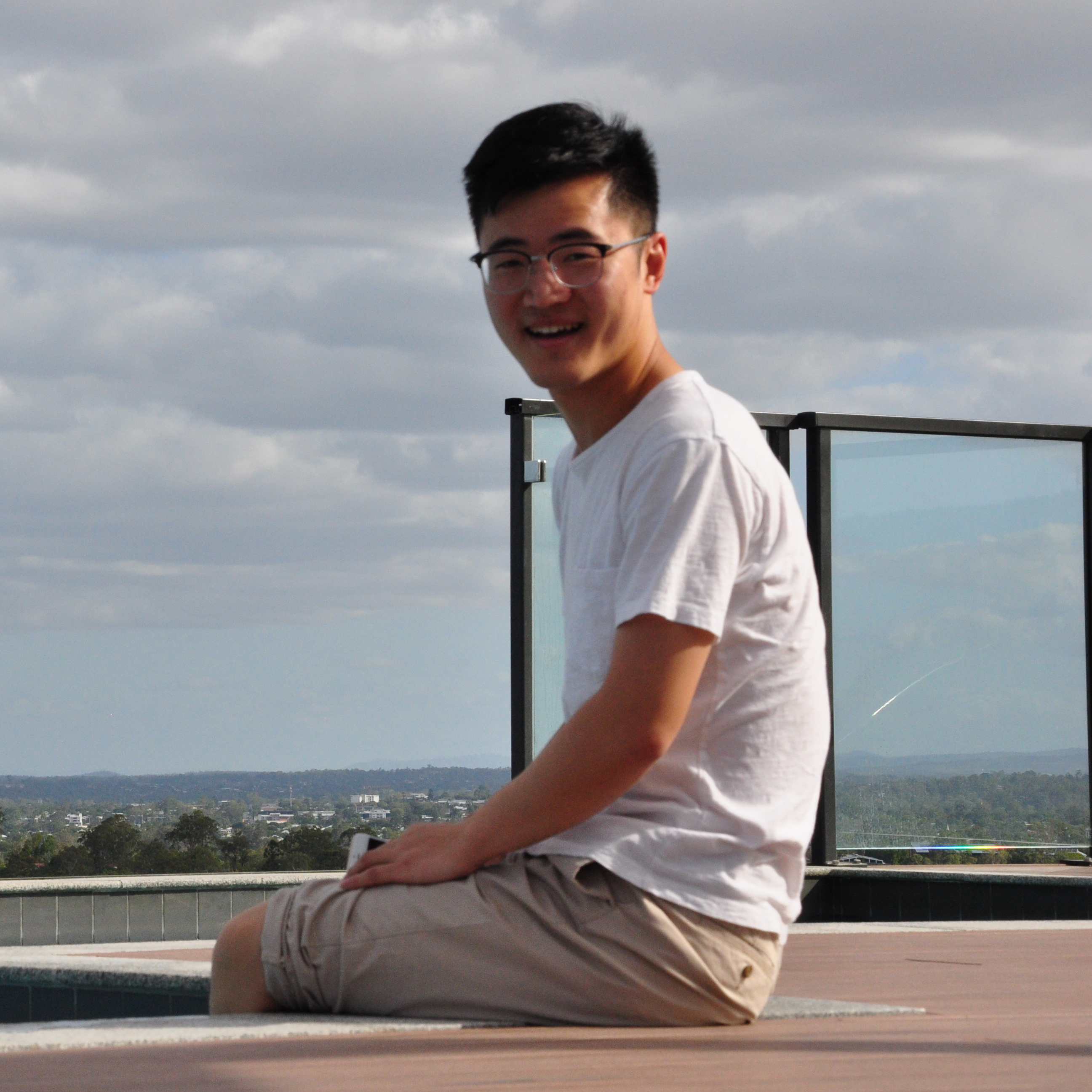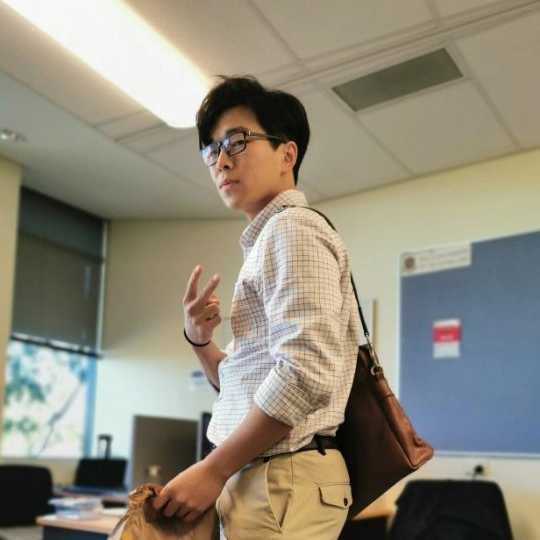 Current Research Students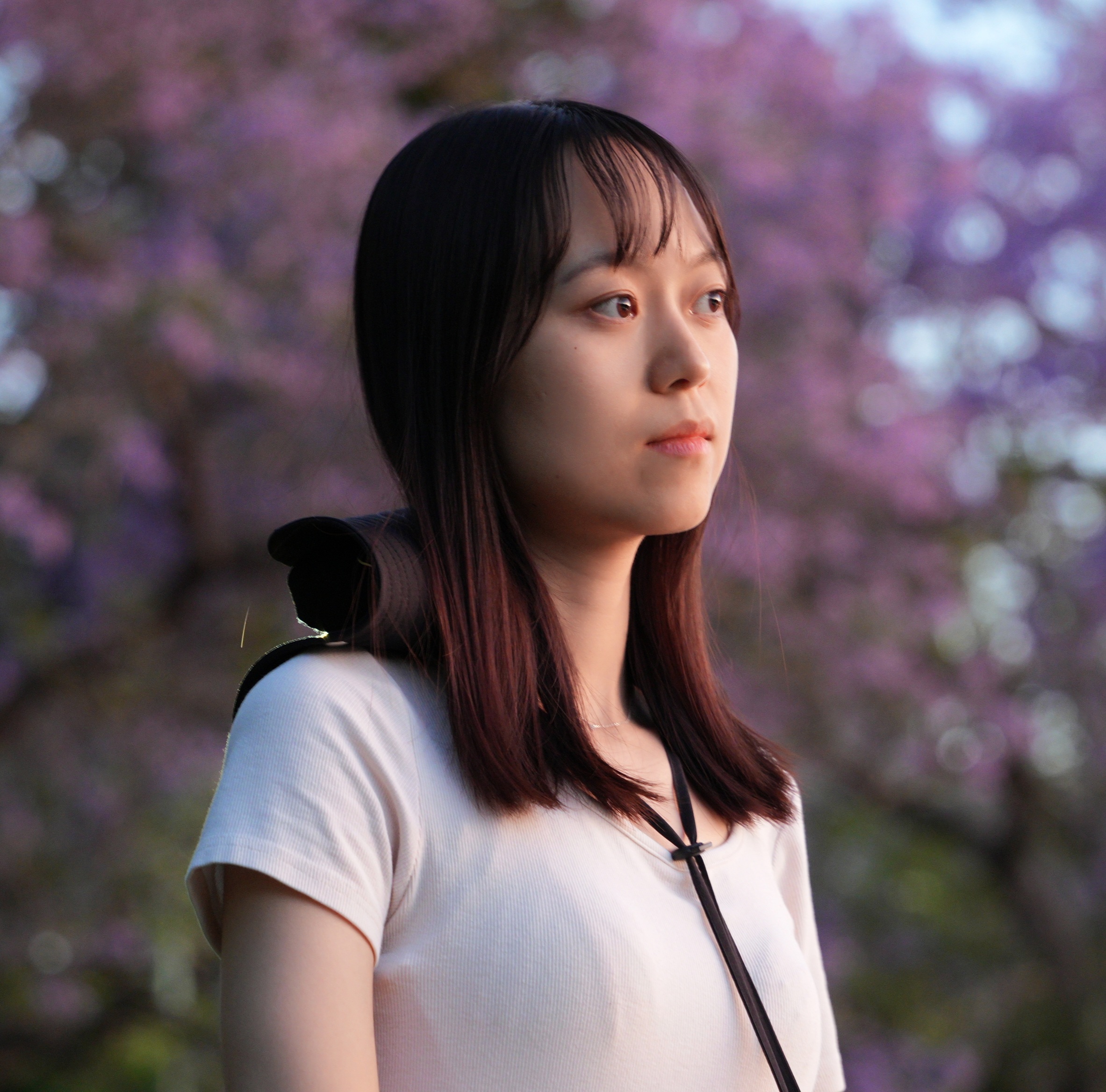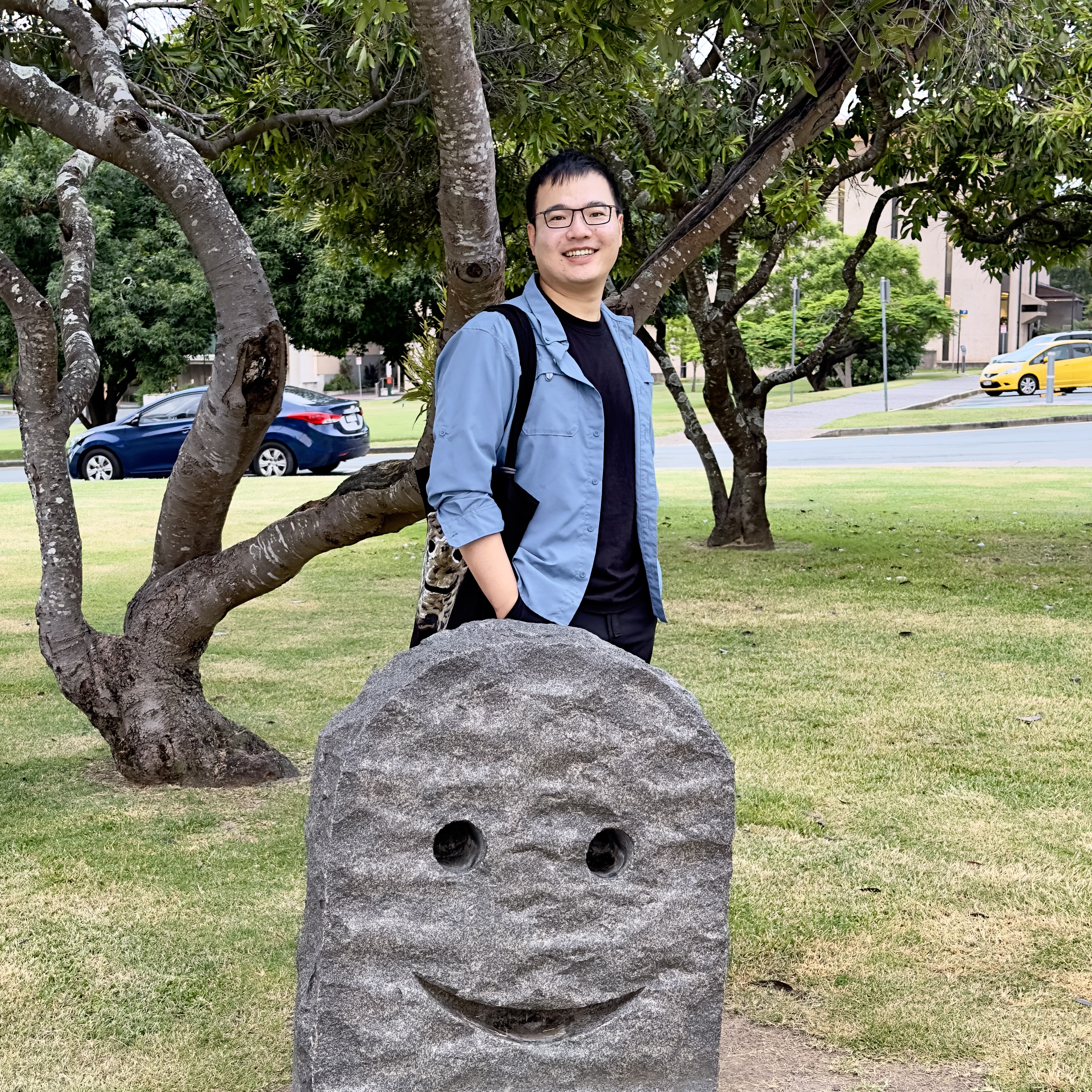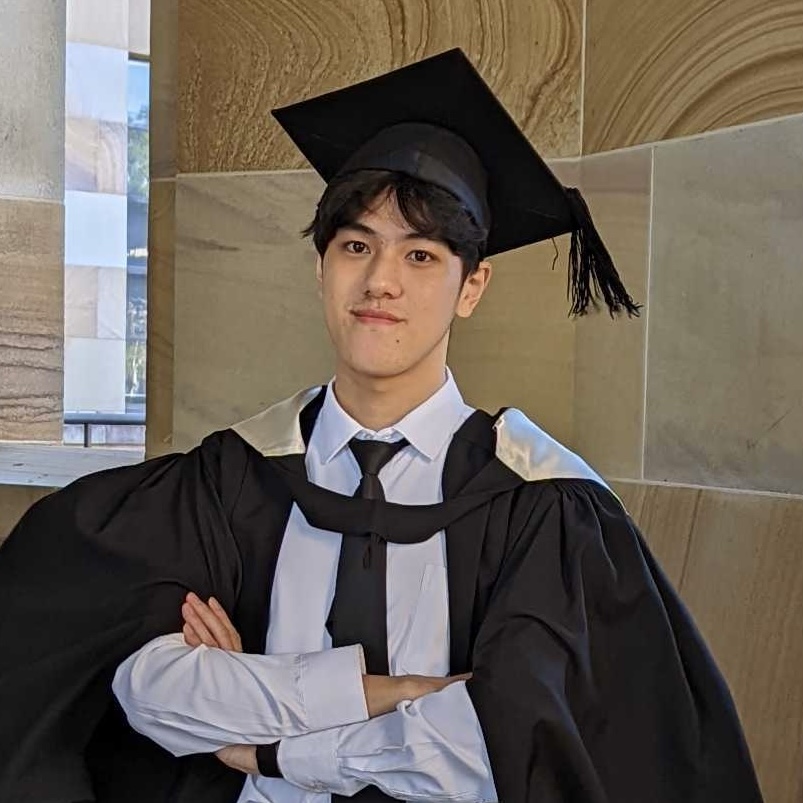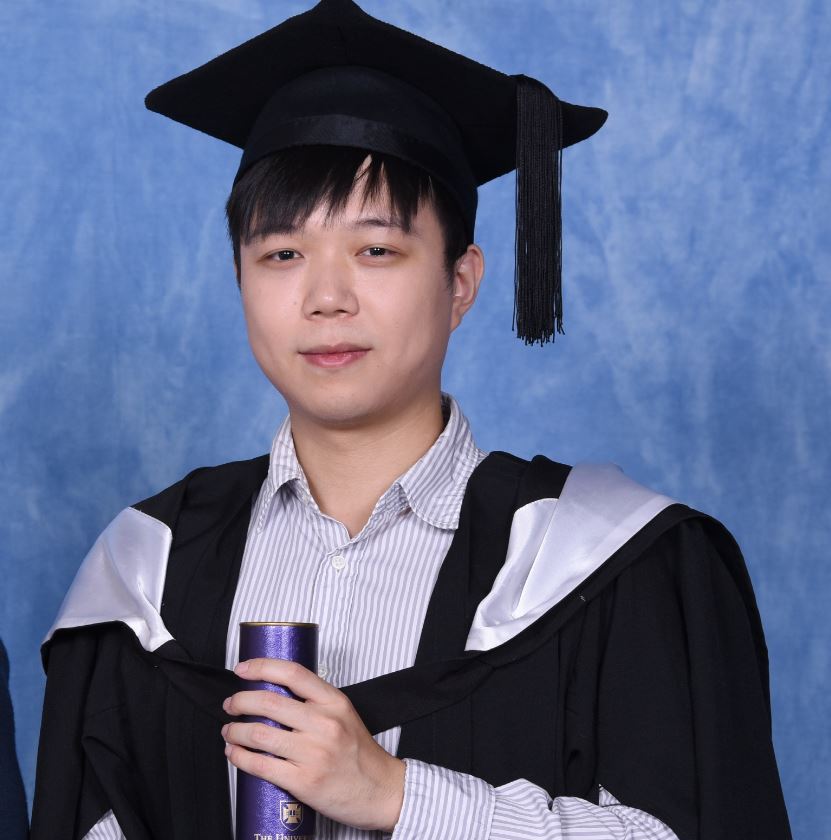 Mr Ivan (Zhuoxiao) Chen
(Jan 2022 - )
Cross-disciplinary Collaborators
Previous Postdoc Research Fellow
Completed Research Students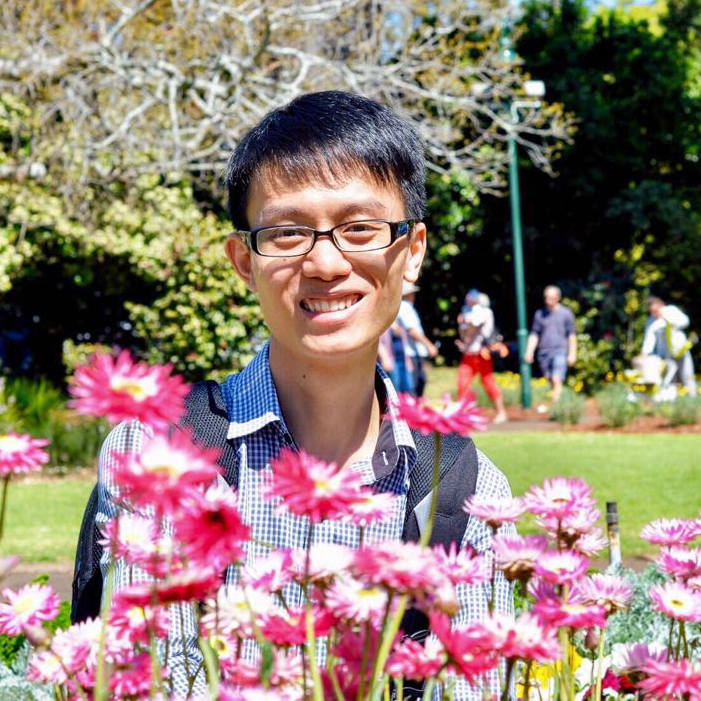 (Feb 2015 - Aug 2018)
Postdoc
The University of Adelaide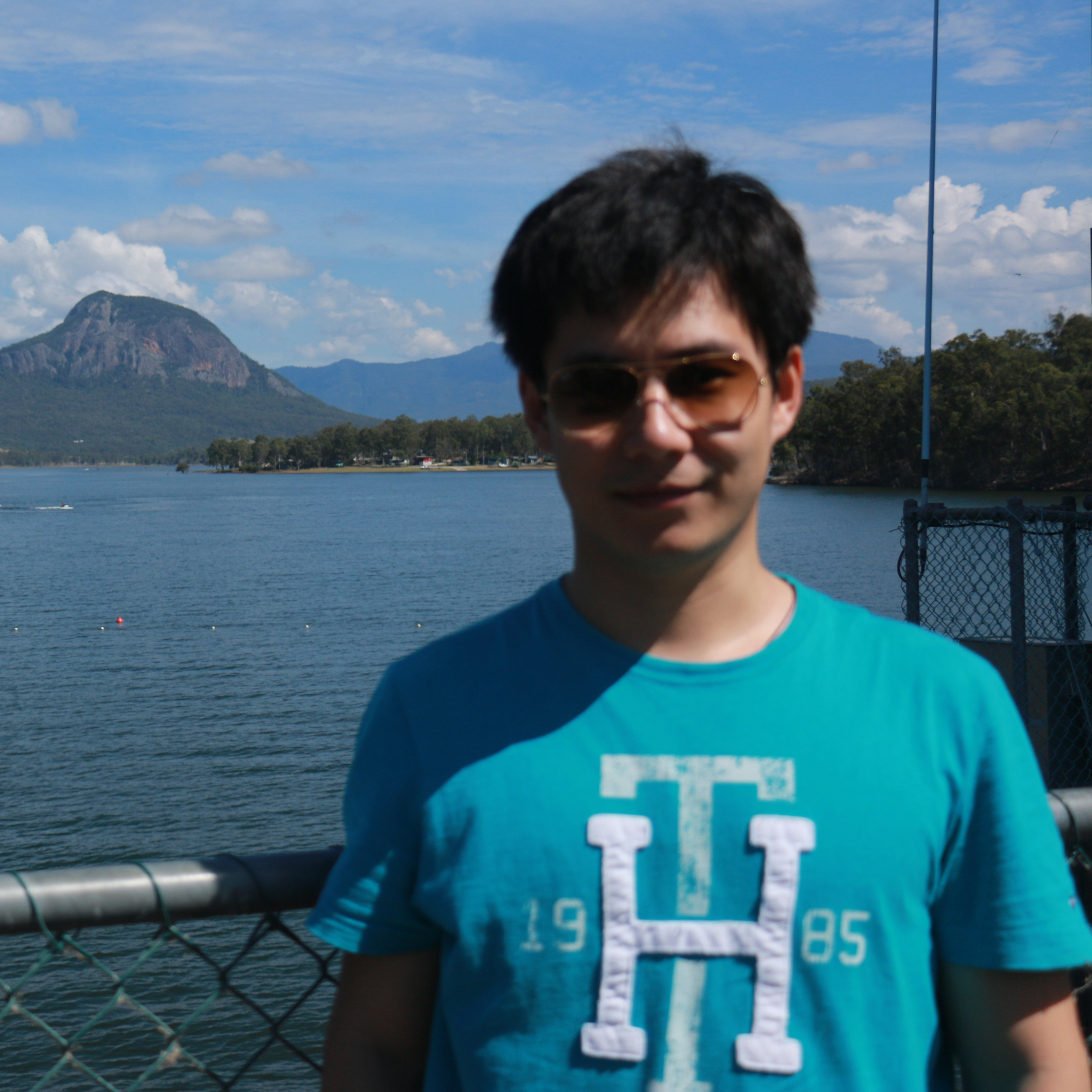 Chao Li
(Aug 2014 - May 2018)
Buidu Research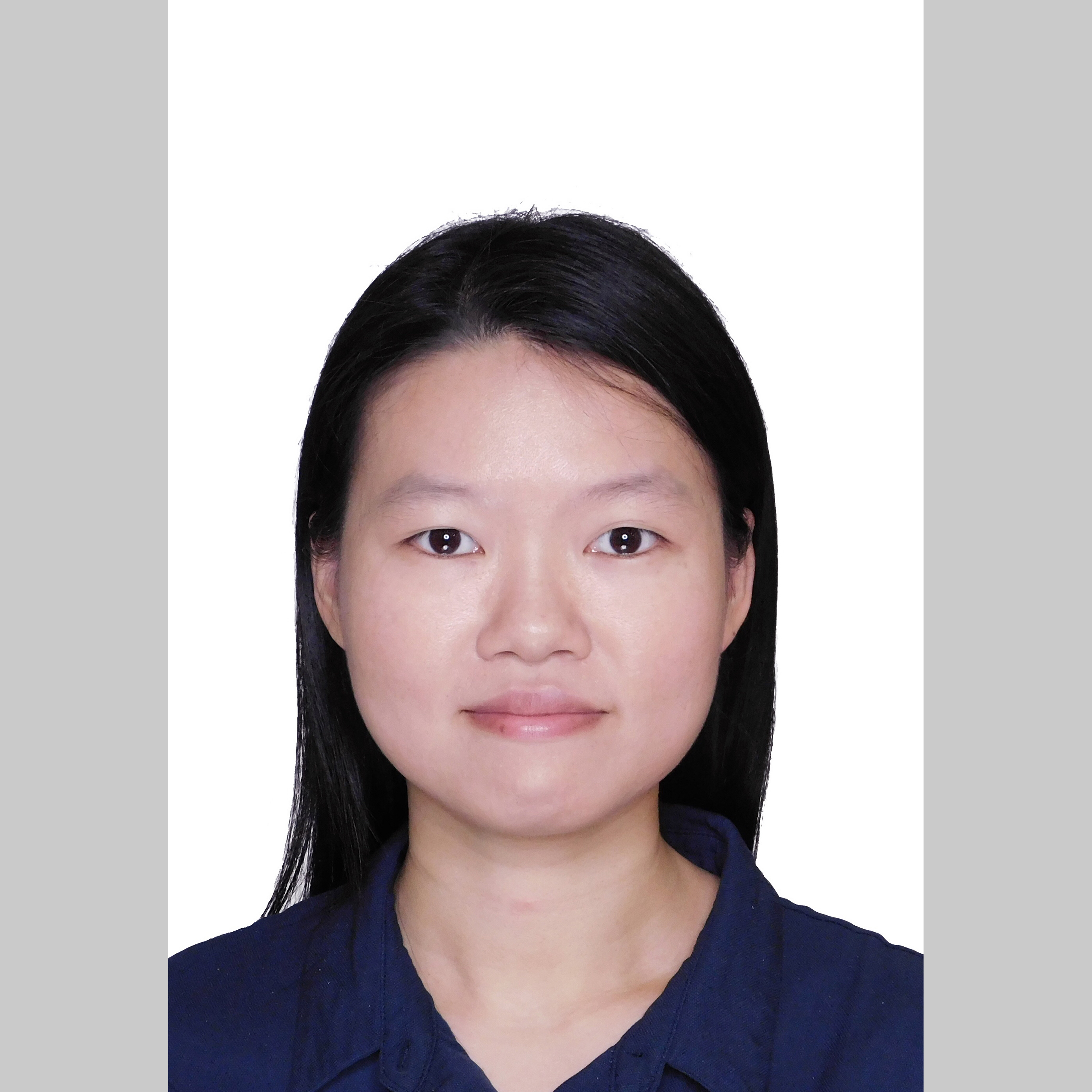 (Oct 2012 - Jul 2016)
Senior Researcher at Tencent, China;
Advanced Digital Sciences Center
(ADSC), Singapore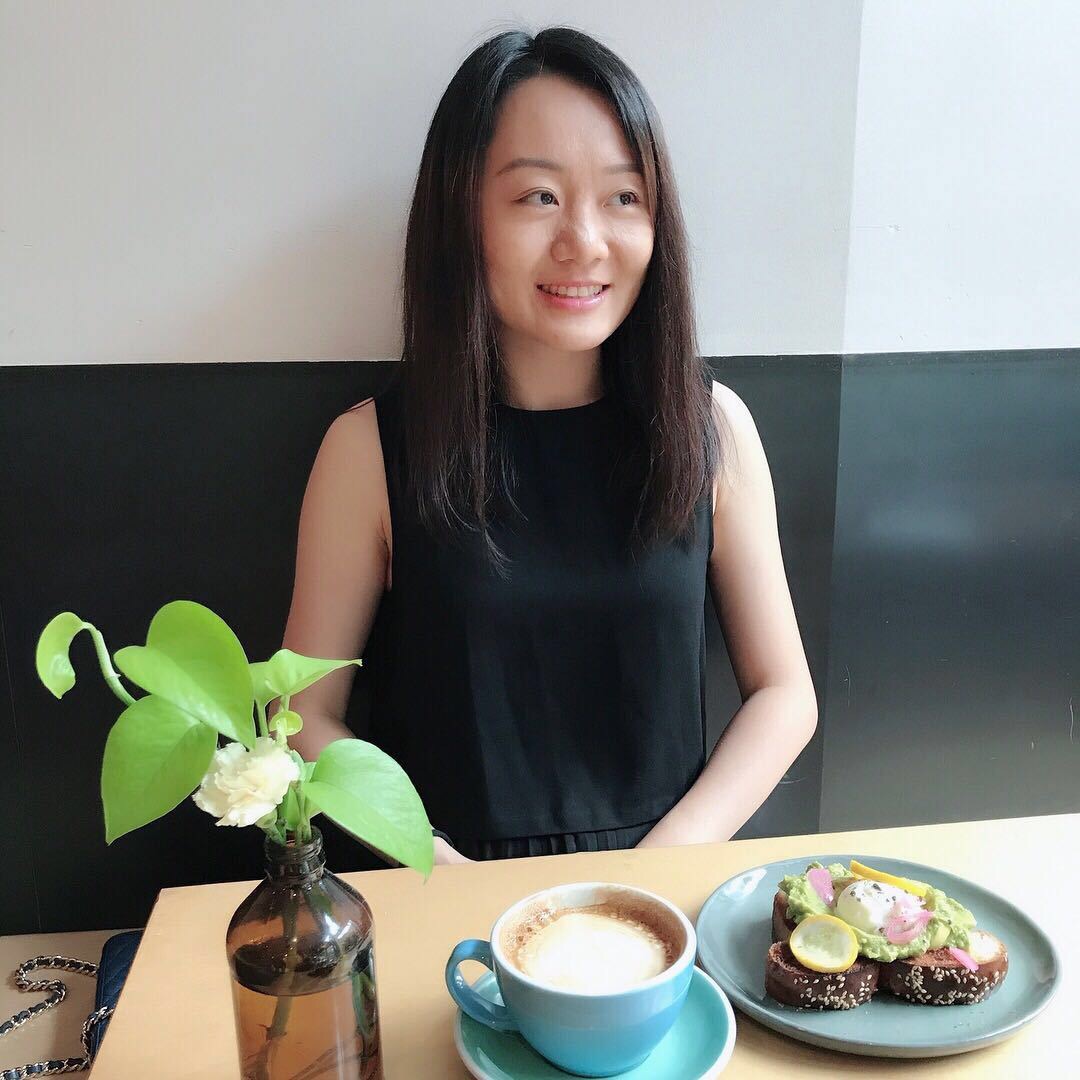 Xuefei Li
(Apr 2012 - Mar 2016)
Amazon Web Service, Canada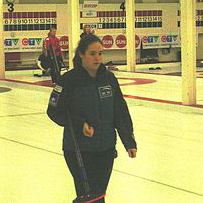 (Oct 2014 - Jun 2015)
École Polytechnique de Montréal;
a Canadian curler and amateur
ornithologist from Montreal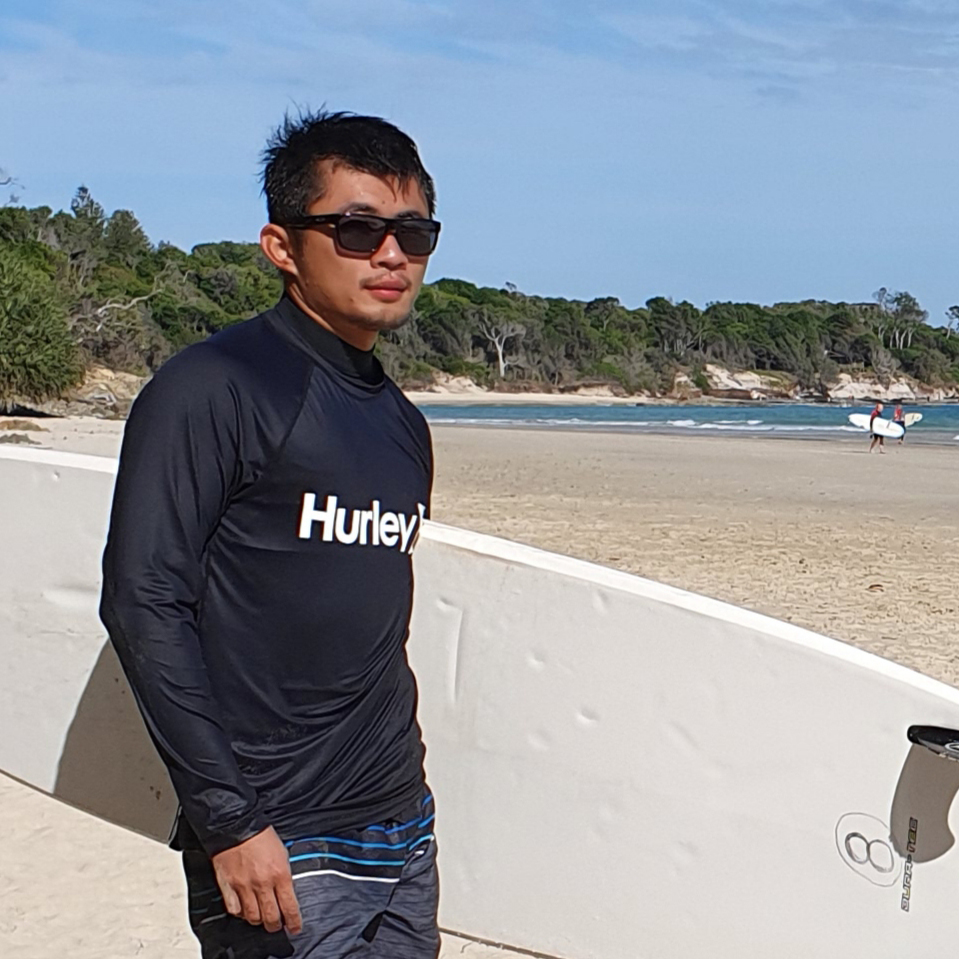 (Jul 2017 - Jul 2021)
Postdoc
CSIRO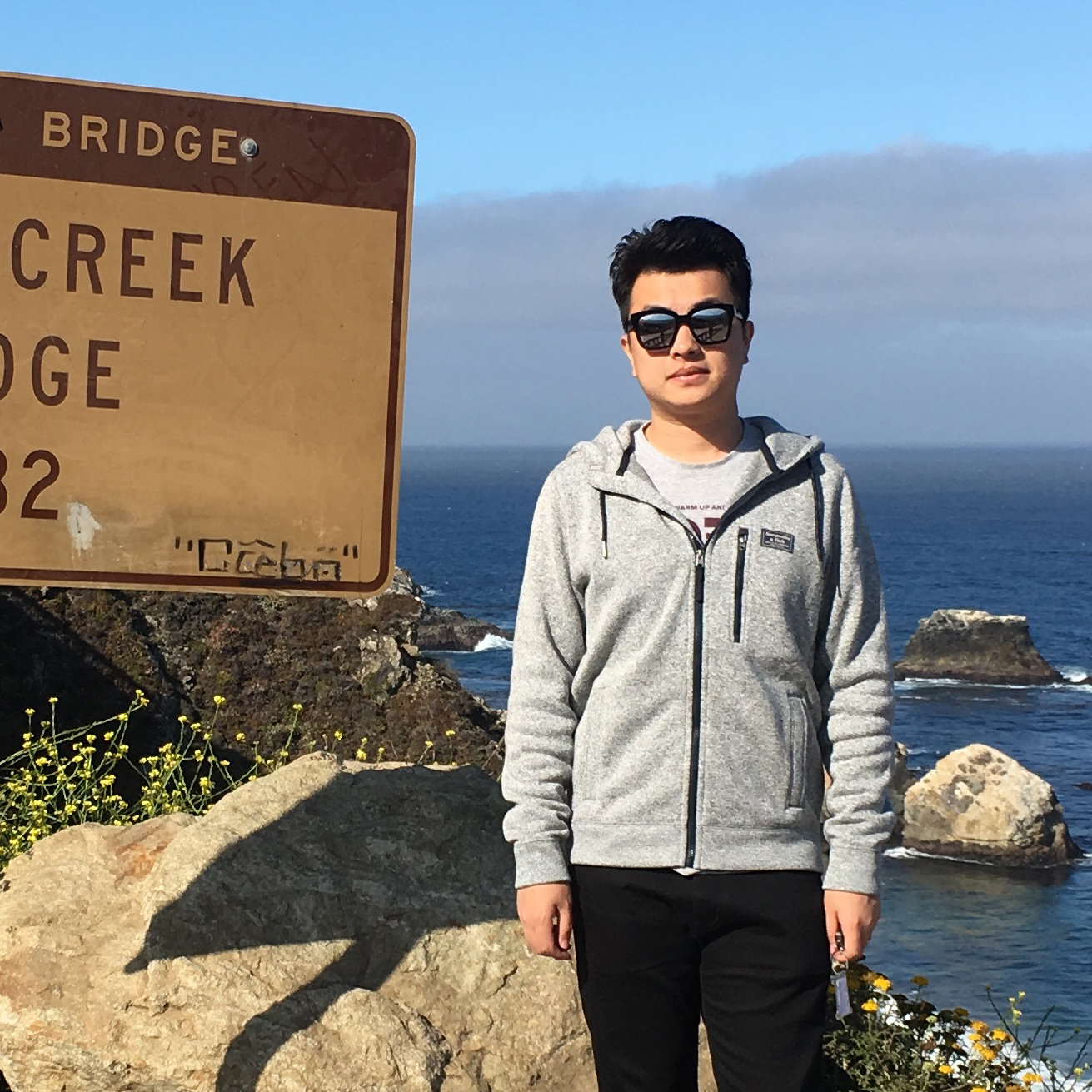 Luyao Liu
(Jan 2017 - Jul 2021)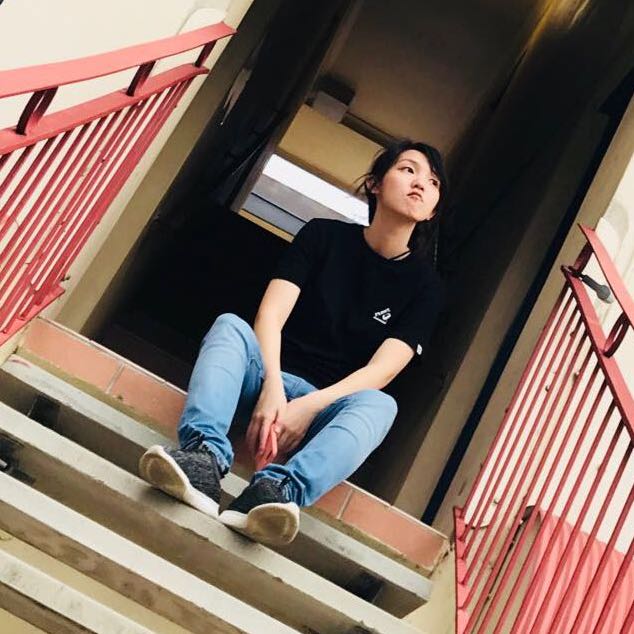 (Jan 2018 - Jul 2021)
Postdoc
The University of Queensland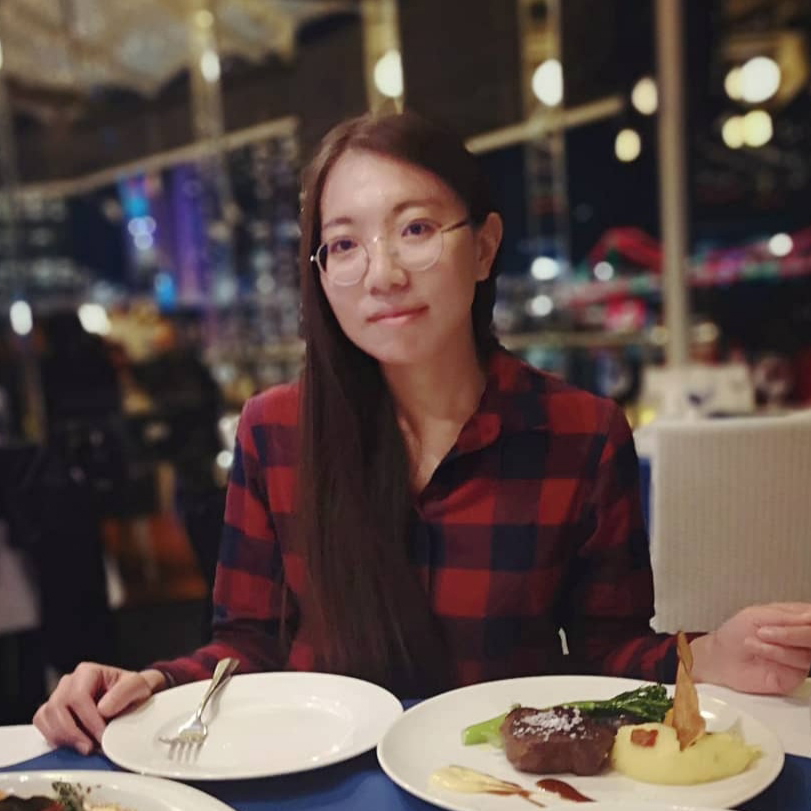 Jiasheng Duan
(Oct 2018 - 2022)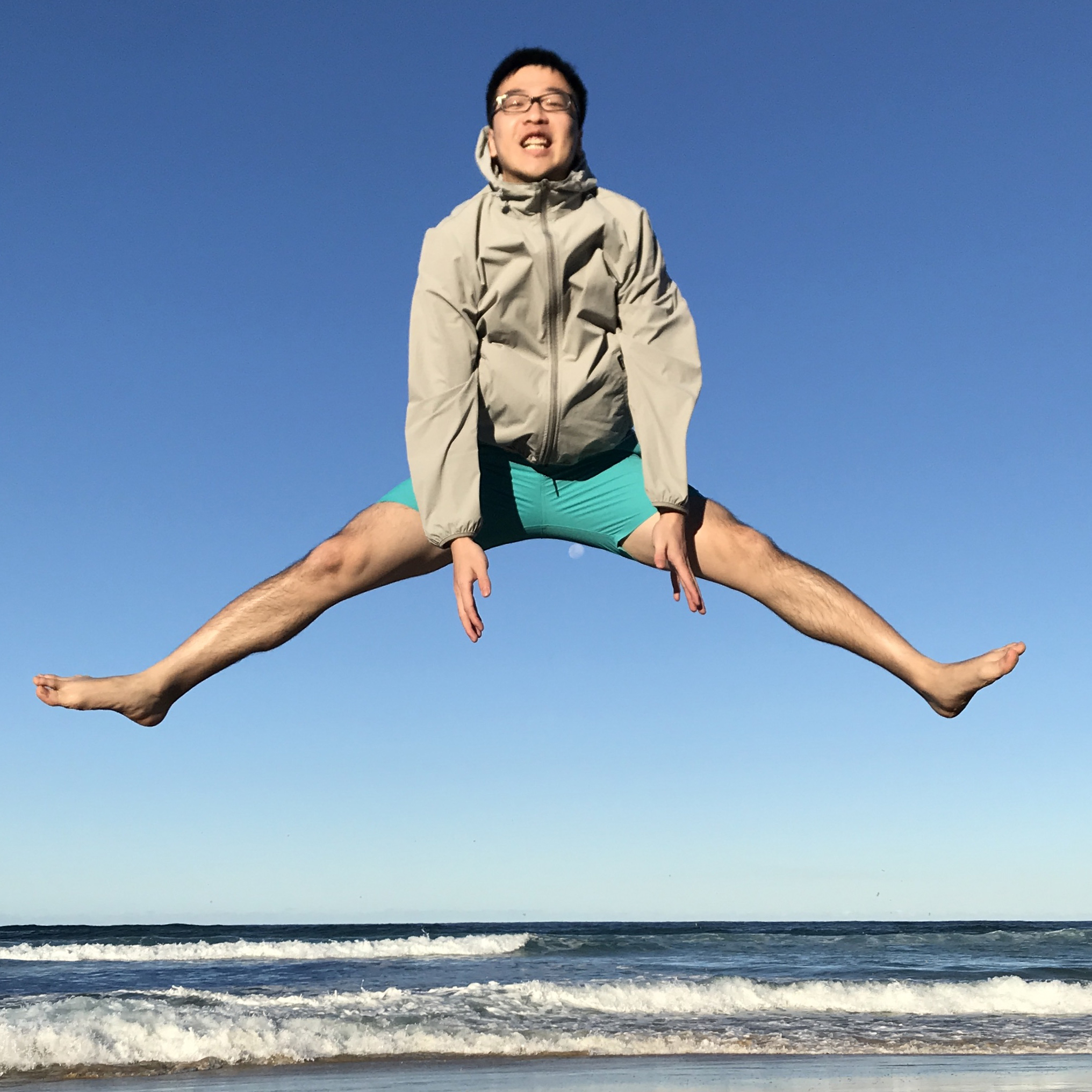 (Jan 2019 - Sep 2022)
Postdoc
The University of Queensland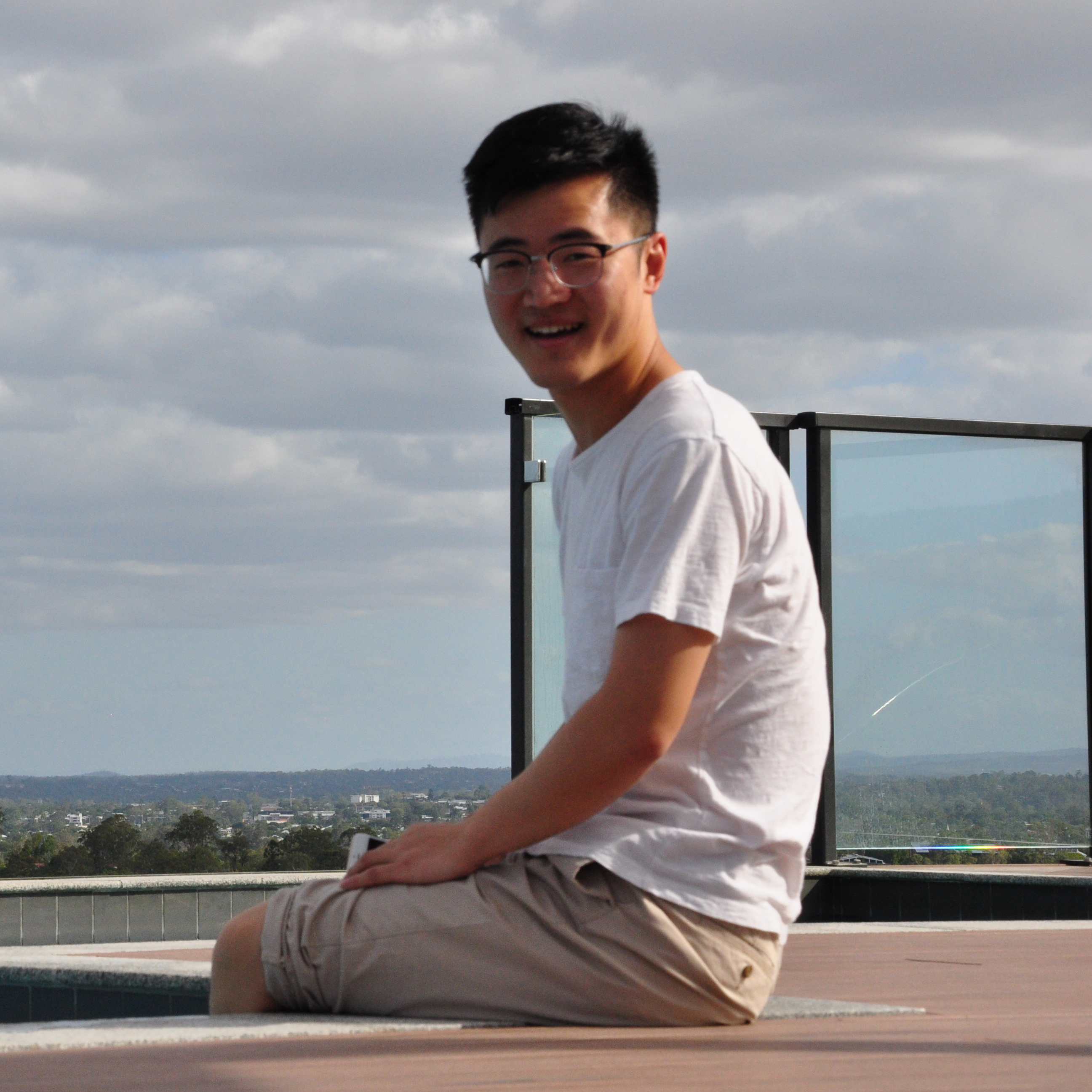 (Apr 2019 - Aug 2022)
Postdoc
The University of Queensland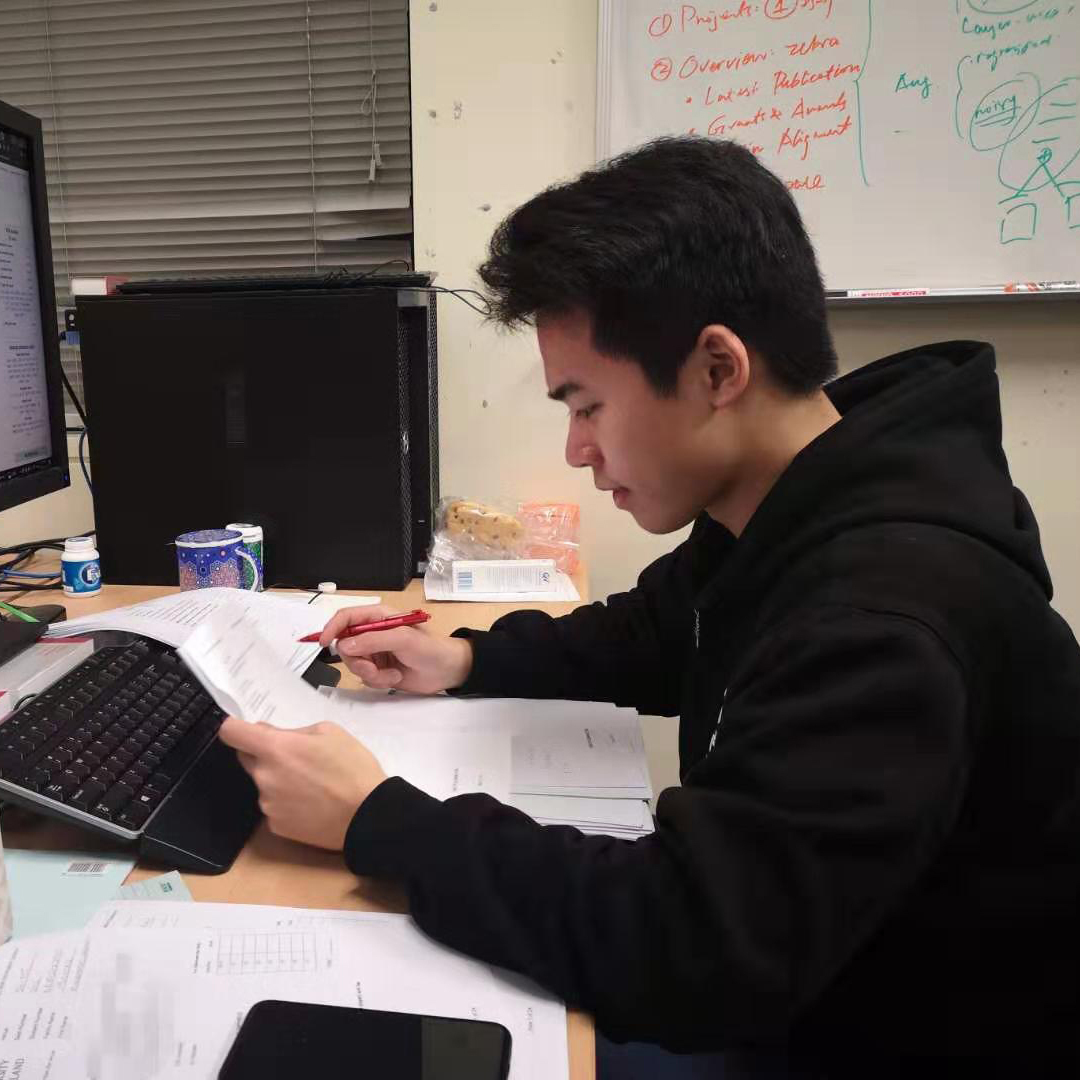 Yang Li
(Jul 2018 - Oct 2022)
Research Fellow
CSIRO
Mr Pengfei Zhang
(Oct 2019 - July 2023)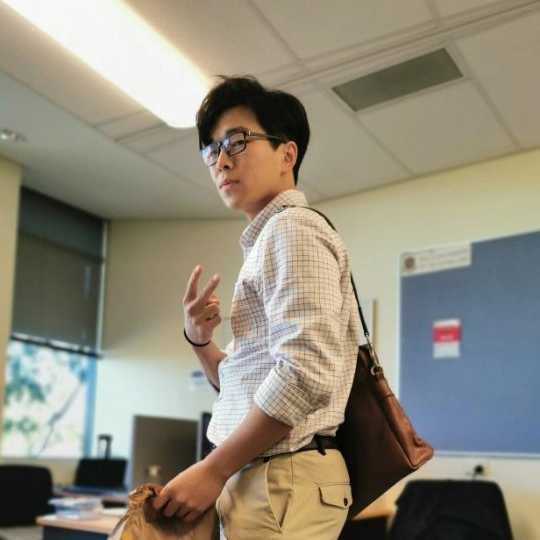 Mr Zijian Wang
(Oct 2019 - July 2023)