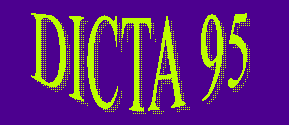 Major Sponsors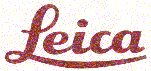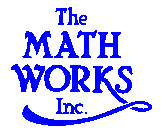 Australian Pattern Recognition Society
<! Deleted by Len Hamey You are visitor number:
<! since 28/8/95.>

Welcome to the DICTA '95 Noticeboard. This conference was held in early December 1995, and was a great success. Click on the following items for more information:
DICTA '95, the 3nd Conference on
DIGITAL IMAGING COMPUTING TECHNIQUES AND APPLICATIONS
Date: 6-8th December 1995.

City: Brisbane, Australia.

DICTA '95 was the third biennial national conference of the Australian Pattern Recognition Society.
The conference concentrated on the following areas:-
Computer Vision and Object Recognition
Motion Analysis
Morphology
Medical Imaging
Fuzzy logic and Neural Networks
Image Coding
Machine Vision and Robotics
Enhancement and Restoration
Industrial Applications
Software and Hardware Tools
Classification and Machine Learning
Conference Committee
General Chairman Brian Lovell, The University of Queensland
Technical Chairman Anthony Maeder, Queensland University of Technology
Treasurer Paul Jackway, CRC for Sensor Signal and Inf Proc
Secretary Vinod Chandran, Queensland University of Technology
Publicity Ross Walker, The University of Queensland
Invited Speakers Svetha Venkatesh, Curtin University WA; Terry Caelli, Curtin University
Local Arrangements Andrew Bradley, The University of Queensland
Sponsors and Exhibitors Brian Lovell, Dennis Longstaff, The University of Queensland
---
Takes you to the CSSIP Homepage
Document Last Edited: 15/1/96