Professor Brian C. Lovell
School of ITEE
The University of Queensland (UQ)
St. Lucia, Brisbane QLD 4072 Australia
Office: +61 7 3365 4134
Fax: +61 7 3365 4999
Email: lovell at itee.uq.edu.au
Research Leader
Advanced Surveillance Group (AS)
Security and Surveillance Research Group (SAS)

Past-President
International Association for Pattern Recognition , 2008-2010.
Research Profiles

ResearchGate Publications
DBLP Bibliography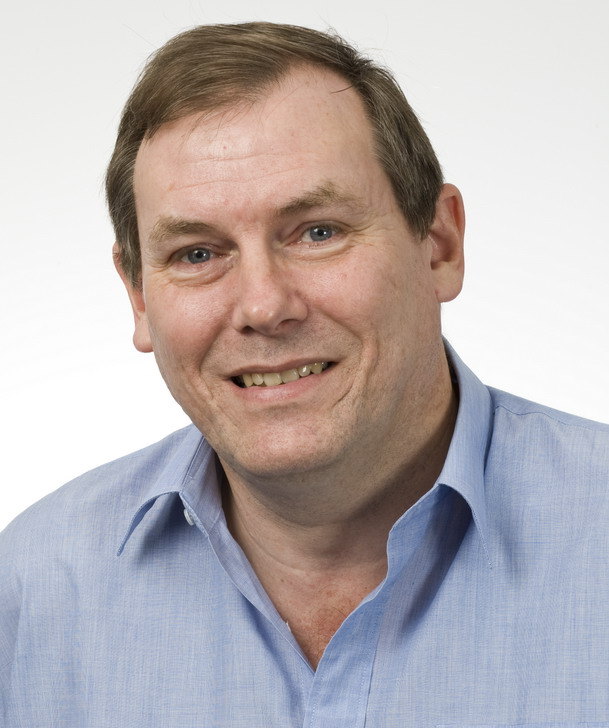 ---
Biography:
Brian C. Lovell was born in Brisbane, Australia in 1960. He received the BEng in electrical engineering in 1982, the BSc in computer science in 1983, and the PhD in signal processing in 1991: all from the University of Queensland (UQ). Professor Lovell was Research Leader in National ICT Australia (2006-2012) and Research Director of the Security and Surveillance Research group in the School of ITEE, UQ. He was President of the Australian Pattern Recognition Society 1995-2005, Senior Member of the IEEE, Fellow of the World Innovation Forum, Fellow of the IEAust, and voting member for Australia on the governing board of the International Association for Pattern Recognition since 1998. Professor Lovell was Technical Co-chair of ICPR2006 in Hong Kong (Computer Vision and Image Analysis), Program Co-chair of ICPR2008 in Tampa, Florida, and General Co-Chair of ICIP2013 in Melbourne, Australia. He served on the Editorial Board of Pattern Recognition Letters and reviews for many of the major journals in the fields of Computer Vision and Pattern Recognition as well as CVPR, ICCV, and ECCV. In March 2005, he was awarded Number 1 author at UQ and over 100,000 copies of his papers have been downloaded from the UQ library archive so far. His research interests include biometrics, intelligent surveillance techniques, optimal image segmentation, real-time video analysis, manifold-based classification, and robust non-cooperative face recognition from mobile and wearable devices.
More Info: UQ Research Profile
---
Affiliations and Roles
Ass Editor Pattern Recognition

Ass Editor Pattern Recognition Letters
Fellow of the Asia-Pacific Artificial Intelligence Association
Program Co-Chair AVSS2021, Washington, USA
Program Co-Chair ICPR2020, Milan Italy
Area Chair ICPR2018, Beijing, China
Program Co-Chair ICPR2016, Cancun, Mexico

Member of the IEEE Signal Processing Society Conference Board (2014-)

Senior Editorial Board Member of the IEEE Signal Processing Magazine (2014-)
General Co-Chair of IEEE ICIP2013 (International Conference on Image Processing) in Melbourne

(2013)

Chair of the Fellows Commitee of the IAPR from (2012-2014)

Chair of the

Nominating Committee of the IAPR from (2010-2012)
Past-President of the International Association for Pattern Recognition

(2008-2010)

Region 10 member of the IEEE Computer Society Nominating Committee (2009-2010)
Chair of the IAPR J.K. Aggarwal Prize Committee (2005-2008)
Program Co-Chair of ICPR2008 in Tampa, Florida
Fellow of the International Association for Pattern Recognition

(2008-)

Fellow of the Institution of Engineers Australia

(2005-)

Senior Member of the IEEE Signal Processing, Communications, and Computer Societies
Fellow of World Innovation Foundation
Professor in The School of Information Technology and Electrical Engineering

(2005-)

Director of Engineering Programs in The School of Information Technology and Electrical Engineering (2005)
Chair of the Engineering Curriculum Committee in ITEE from 2001 to 2005
Member of the ITEE Teaching and Learning Committee from 2001 to 2005

Voting Member for Australia

on the Governing Board of the International Association for Pattern Recognition since 1998

Chair of the Conferences and Meetings Committee

of the IAPR from 1998 to 2002

Member of the Nominating Committee and Conferences and Meetings Committee of the IAPR from 2002 to 2004
President of the Australian Pattern Recognition

Society

(APRS) with about 250 members nationally 1995 to 2005.
General Chair of DICTA95(Digital Image Computing: Techniques and Applications)in Brisbane
Local Organisation Chair of ICPR98 (The 14th International Conference on Pattern Recognition) in Brisbane
General Chair of WDIC2003 (Workshop on Digital Image Computing) in Brisbane
Technical Chair of ANZIIS2003 (Australian and New Zealand Intelligent Information Systems) in Sydney
Technical Co-Chair of ICPR2006 (Computer Vision and Image Analysis) in Hong Kong
General Co-Chair of WDIC2005 (Workshop on Digital Image Computing) in Brisbane
General Co-Chair of DICTA2005 (Digital Image Computing: Techniques and Applications) in Cairns